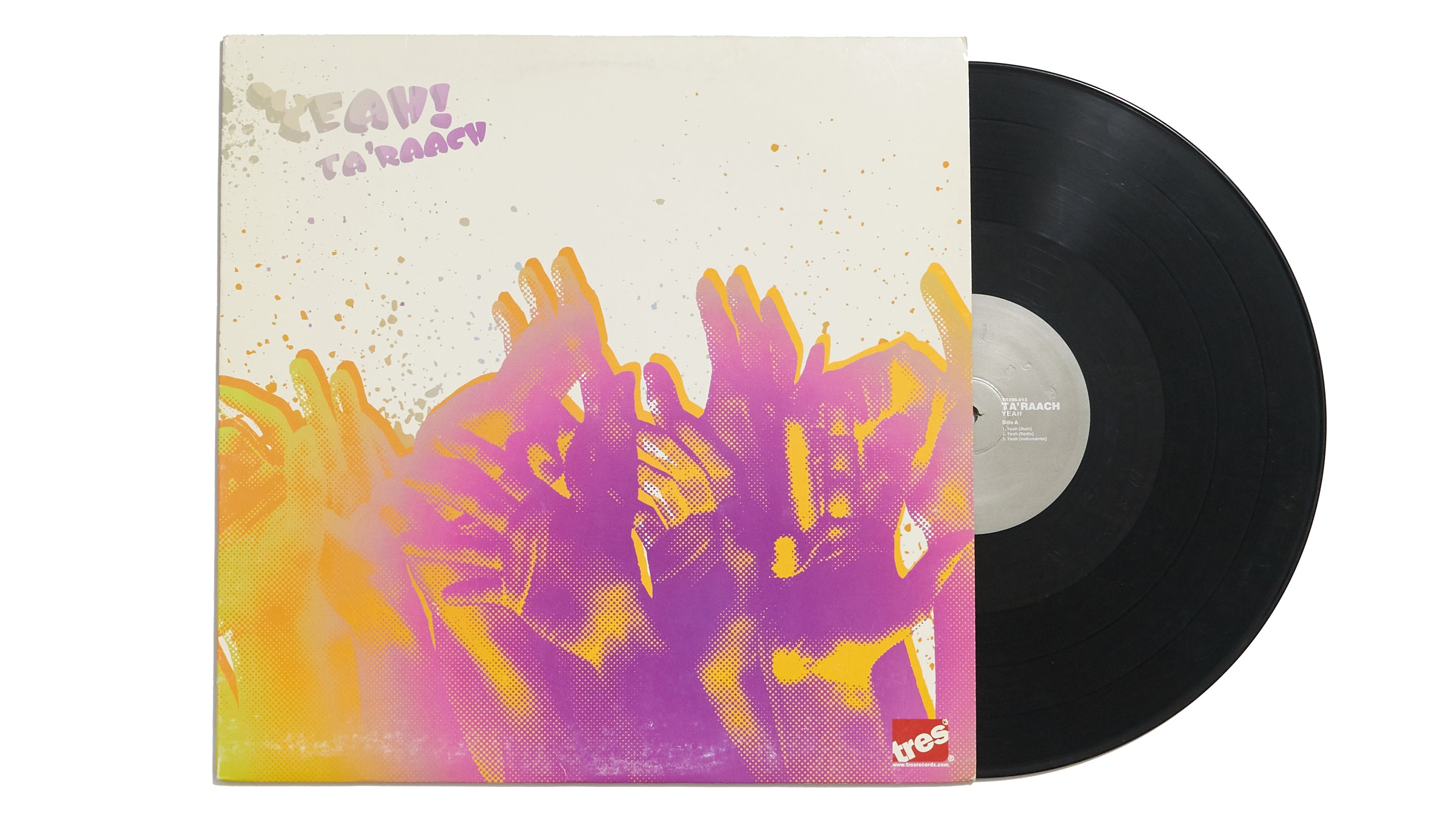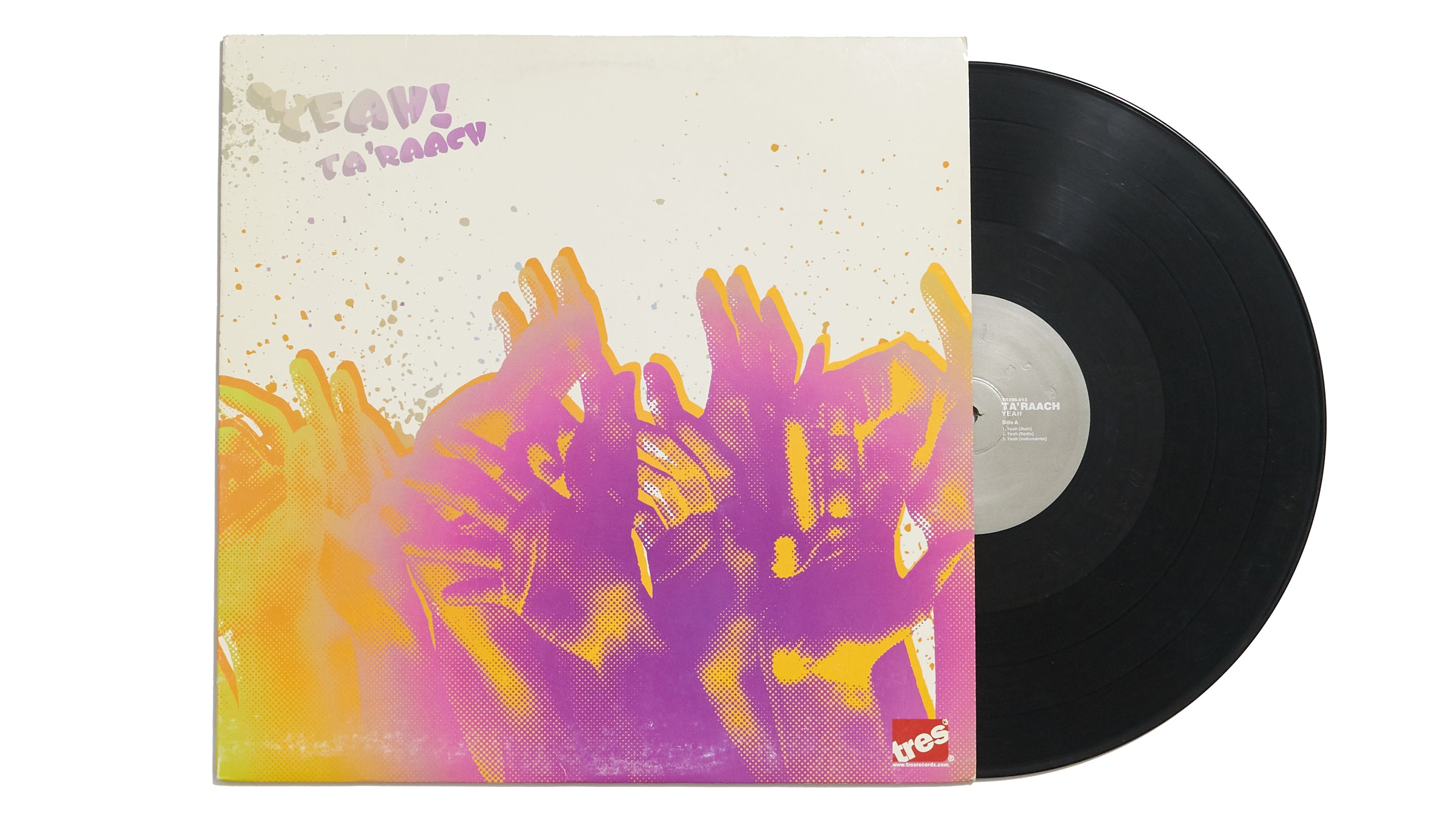 Ta'Raach "Yeah!" (12")
The artist formerly known as Lacks (and before that, the more colorful Lacks-a-daisy-cal) is now Ta'Raach.  After building up his reputation in Detroit as a go to MC for the likes of Jay-Dee (Welcome 2 Detroit) and Platinum Pied Pipers (PPP), Ta'Raach moved out to L.A. to display not only his raps, but his passion: the beats.  With production of Sol Uprising's album and two buzz-worthy white labels (Ta'Raach's own "Super Chocolate" and Nathaniel's "La La La"), Tres is proud to present Ta'Raach's latest offering, "Yeah" b/w "Heaven".
On the A-Side, Ta'Raach freaks a simple piano and vocal loop over perfectly moving drums that will leave your head nodding, "yeah"! With a couple of tasteful synth swells and World Famous Beat Junkie DJ Rhettmatic on the cuts, you'll be playing this short but sweet song over and over again.  Flip the record over and get a taste of "Heaven". A dirty, eerie loop of drums and bass makes the bulk of this track. Ta'Raach starts with an ominous chant of "yeahs" that set the tone for his "lovelution" rhetoric. Already a favorite among tastemakers after it appeared on the KTRS AM Radio sampler, "Heaven" will be competing with it's A-side counter part for time on any DJ's turntables.  
With lots of projects on the horizon for Ta'Raach, Tres is excited to be one of the first labels to recognize his budding talent.  Even with projects on Groove Attack and Shaman Works under his belt, Ta'Raach's career is still young and full of promise. Be on the look out for another slice of the "lovelution" when Ta'Raach supplies the beats for Lil Sci's (Scienz of Life/John Robinson) 12" on Tres.
(Taken from one sheet)
Artist: Ta'Raach
Title: Yeah!
Cat#: tr396-013
Format: 12" Vinyl
Condition: New
Side A
Yeah (Main)

Yeah (Radio)

Yeah (Instrumental)
Side B
Heaven (Main)

Heaven (Radio)

Heaven (Instrumental)