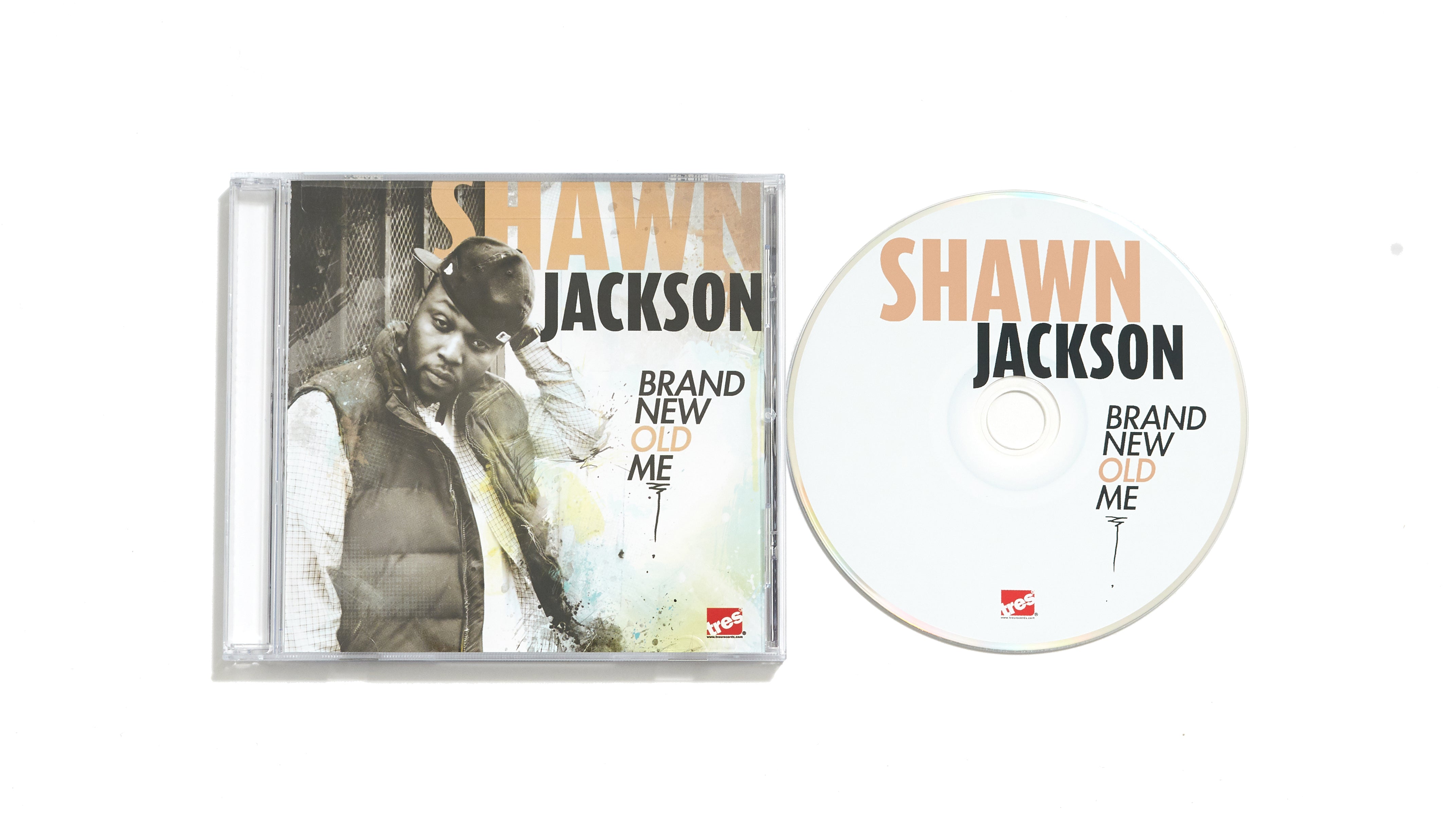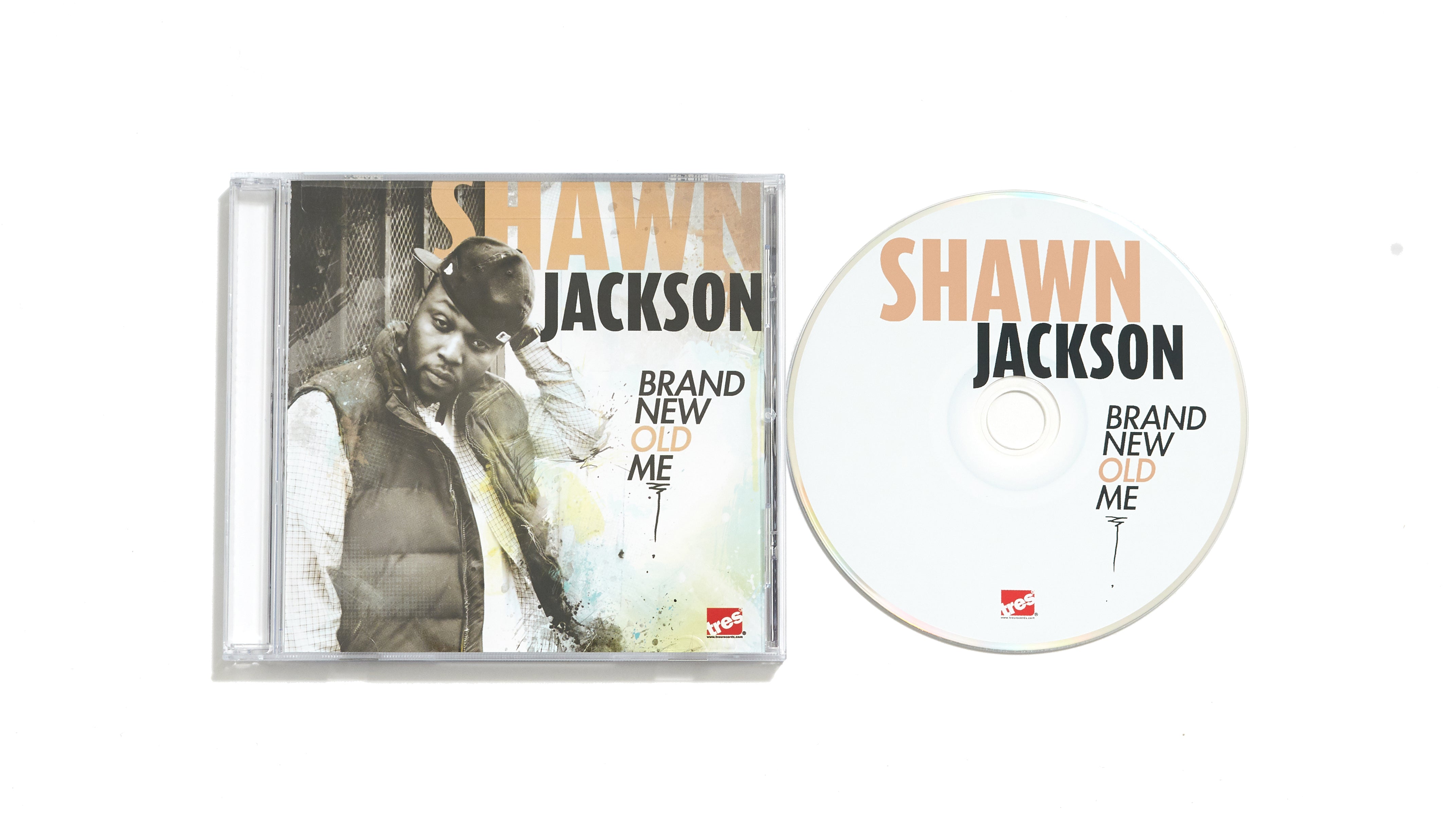 Shawn Jackson "Brand New Old Me" (CD)
Tres Records presents the latest album, "Brand New Old Me," from artist, Shawn Jackson.  His previous solo album "First Of All..." created quite a buzz, especially with strong tracks such as "Feelin' Jack."  It's been 2 years since that release, so the time has come for him to make more noise and show his brand new old self.  Jackson, also known for his work with Alex Newman(Giant Panda) to form the group New Jack Hustle, has been constantly putting in work.  The latest of his projects is the "Hollywood Shuffle Mixtape," which has been feeding the fans for the meantime, but the main course is finally ready to be served.  
The reason for the title "Brand New Old Me" remains evident throughout the album.  With the heavy influence of electronic sounds and instrumentation becoming incorporated in almost all forms of music these days, Shawn Jackson keeps up with times and picks a batch of beats that both elevates and stays true to the art form.  The growth in his lyrics is evident as well, as he constantly keeps with the theme of re-inventing oneself, while still being you.
From the change he's gone through over time to the types of sticky green leaves he prefers, Shawn shares his thoughts in his smooth yet staccato like flow matched with his clever ad libs.  He also shares the mic with a few guest appearances such as Thurzday of U-N-I, and Co$$.  As mentioned before the album is a portrayal of the times, and with tracks like "Change", "Brand New Old Me" and "Fruit Salad," folks will definitely get a taste of the past and the present.  The lyrical content, and beats (which by the way, contains a production credit list of names such as Astronote, Knxwledge, Ro Blvd, etc.) are a true sign of an individual who strives to push the culture and innovate.  This is the brand new old Shawn Jackson.  
(Taken from one sheet)


Artist: Shawn Jackson
Title: Brand New Old Me
Cat#: tr396-072 
UPC#: 181057000653
Format: CD
Condition: New
Track List
(INTROLUDE) GOOD WRITTENS (prod. By K-Salaam & Beatnick)

BRAND NEW OLD ME ft. JimiJames (prod. By Astronote)

LIL BIG MAN ft. John West (prod. By Cook Classics)

LAH CITY ft. CO$$ & Young De (prod. By Cloud)

IZICHU ft. Thurzday of U-N-I (prod. By Beat-Maker-Beat)

T!LT (prod. By Ro Blvd)

POCKETFUL ft. CO$$ (prod. By Mr Brady)

CHANGE ft. ANGE BELLIS (prod. By Beat-Maker-Beat)

BAY BWOY (prod. By Cloud)

MAKE IT REIGN (prod. By Beat-Maker-Beat)

STARGET PRACTICE ft. FLY C (prod. By Astronote)

FRUIT SALAD (prod. By Beat-Maker-Beat)

LET IT GO! (prod. By Tony Ozier)

2MAHRO (prod. By MNDSGN)

VICTORY LAP (prod. By Knxwledge)

GOOD RIDDANCE (prod. By Jordan Rockswell)