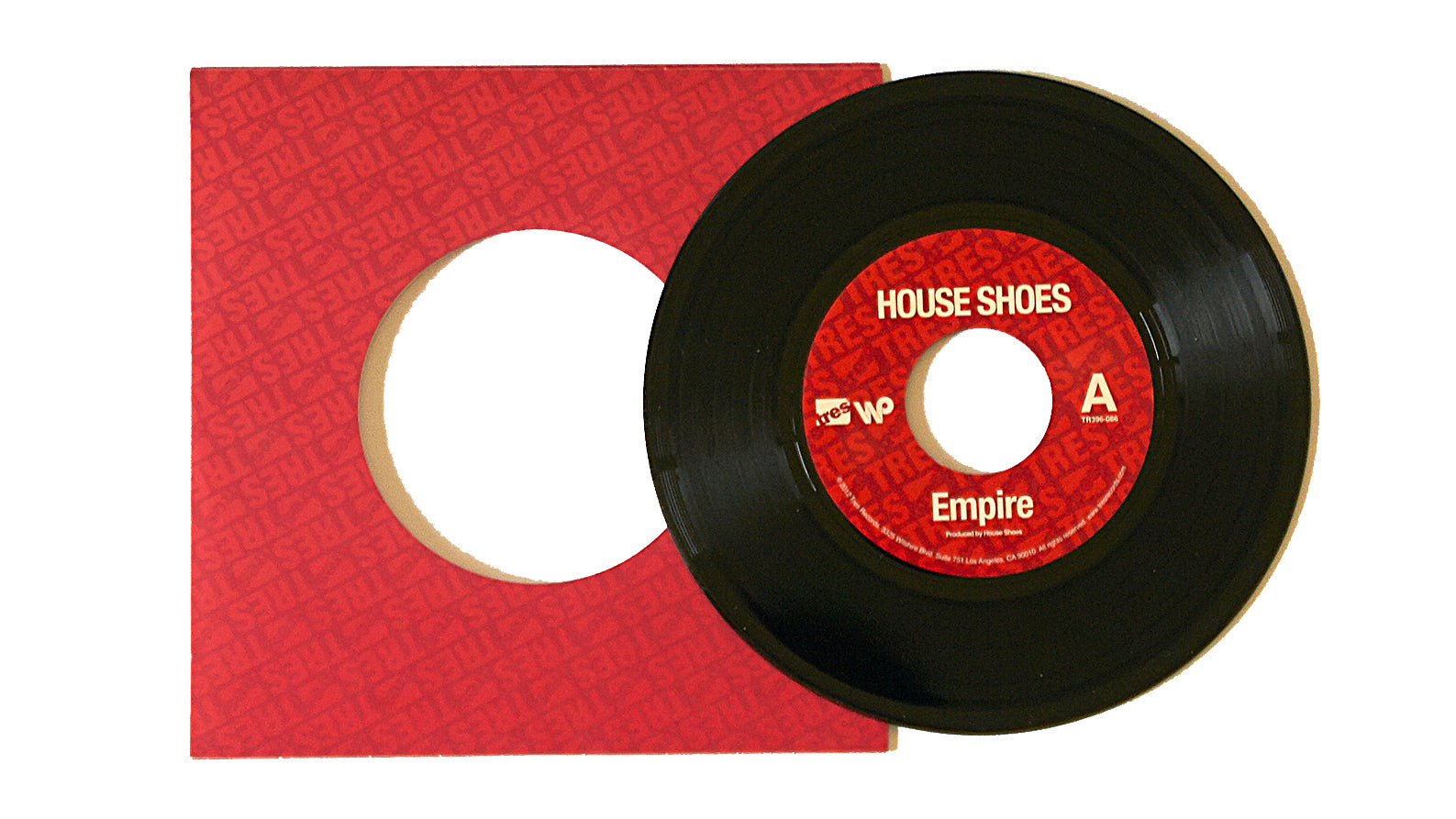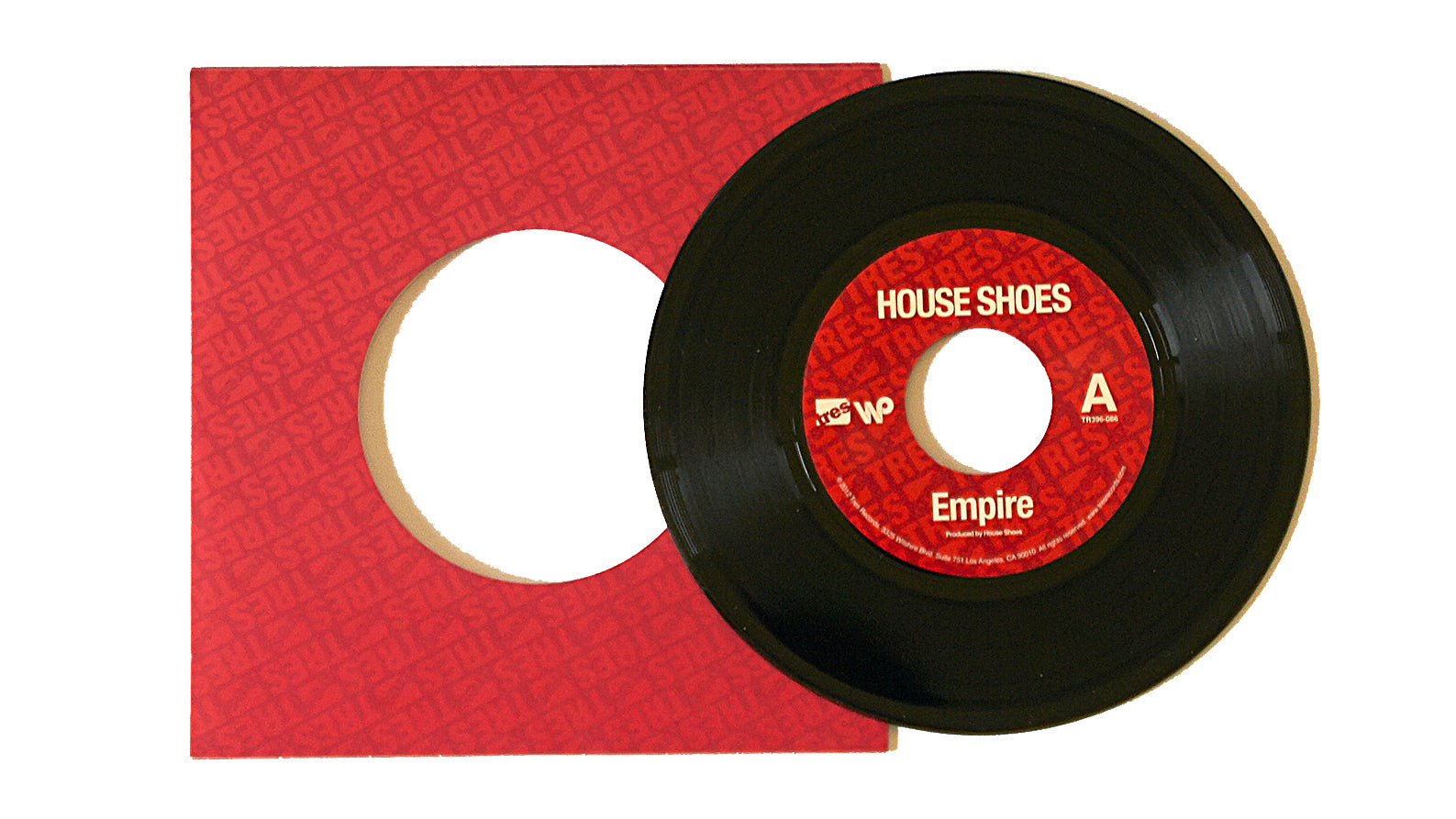 House Shoes "Empire" (7")
"Empire/The Locusts" 7 inch single features personal favorites from House Shoes' recent debut album release Let It Go as well as The Makingscompilation.
While Let It Go may have been House Shoes' official debut album, it would be wrong to call him a new artist. House Shoes is known for releasing the now treasure-hunted Jay Dee Unreleased EP (1996) and Phat Kat's classic Dedication to the Suckers (1999) on his own imprint.  His production work is comprehensive including artists like, Big Proof (D12), J Dilla, Elzhi, and Danny Brown. He's DJ'ed for Black Milk, Guilty Simpson, Mayer Hawthorne, Slum Village, and more on worldwide tours.
"Empire", the second track from House Shoes' debut album Let It Go, is the fullest representation of House Shoes from his production to his background. The single showcases something consisting solely of his production, while weaving together a story about the musical movements to come out of Detroit and his continuing efforts to expand the empire of Detroit Hip-Hop.
"The Locusts" from The Makings showcases one of House Shoes' favorite beats that he's created. Using the original 2 track beat tape version first made back 1998-99, the single features the beat in its original, raw form – burned straight to cd from Shoes' MPC2000 right after making the beat.
Originally made available exclusively to subscribers of Wax Poetics Japan, this extremely limited vinyl will be available for purchase for the first time.

(Taken from one sheet)

Artist: House Shoes
Title: Empire
Cat#: TR396-086
Format: 7" Vinyl
Condition: New
Track List

Side A
Empire

Side B
The Locusts (Original Beat Tape Version)

Produced by House Shoes