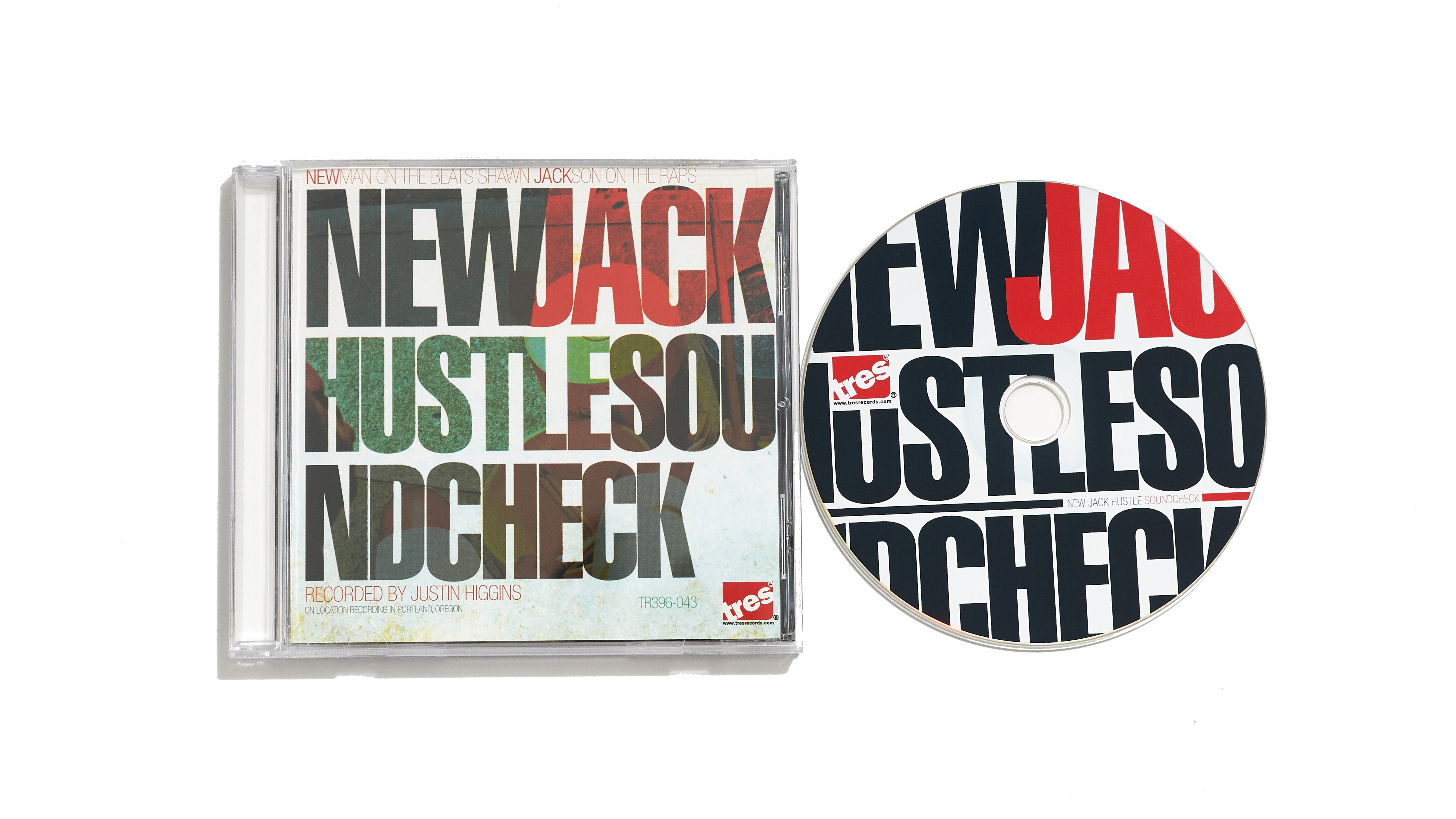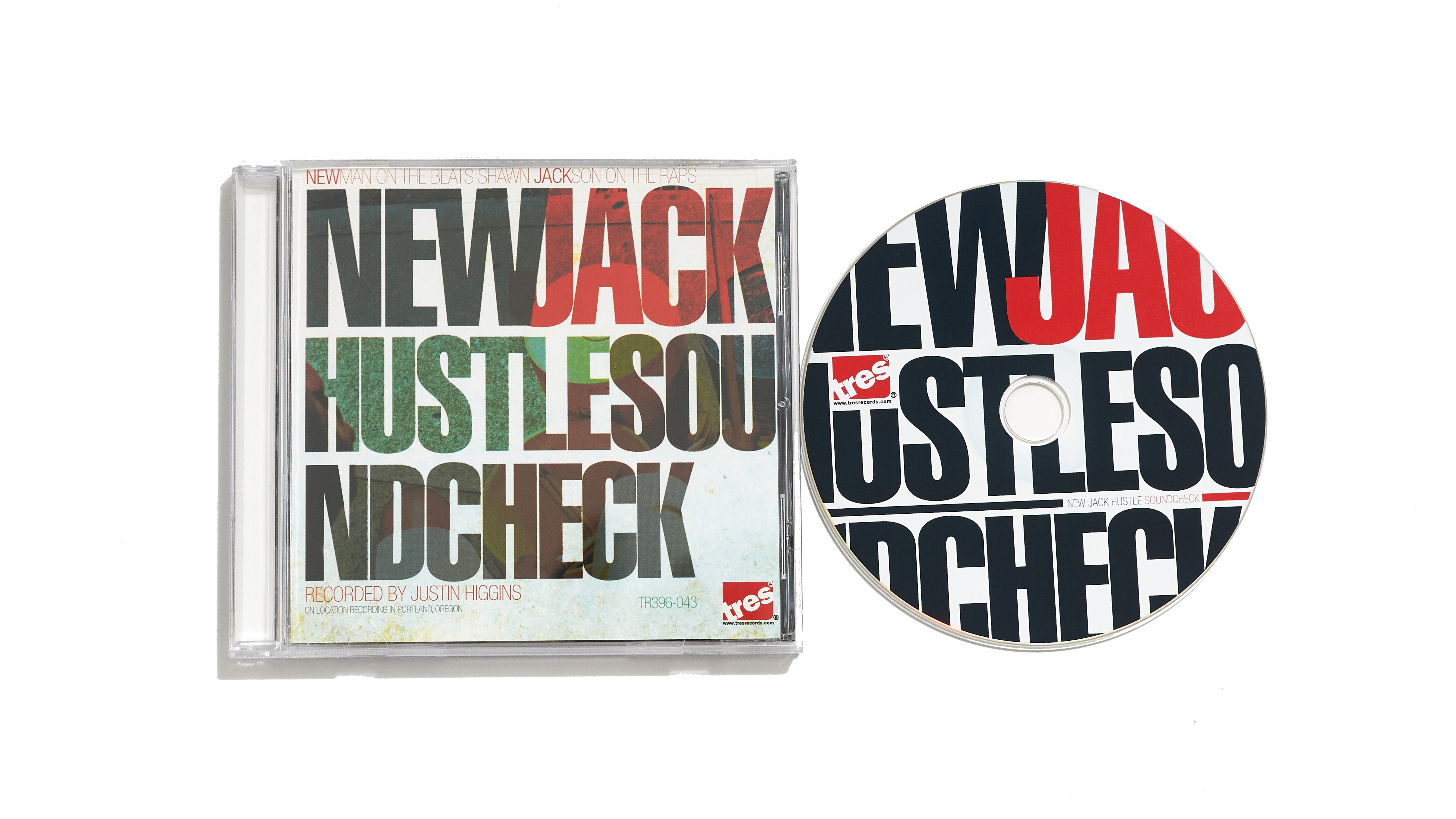 New Jack Hustle "Sound Check" (CD)
In 2006, producer/rapper Newman, of Giant Panda, first heard rapper Shawn Jackson over the Mekalek produced track "Dream Come True".  Newman was blown away and commenced to deliver a beat CD to Shawn.  Following that Newman and Shawn put out the "Go!" 12".  "Go!" sold well in L.A., the U.K., and Japan garnering attention from tastemakers such as Quantic and most notably Andy Smith of Portishead.  This warm reception inspired the two, now known as New Jack Hustle, to create a full-length album. The resulting project became Sound Check.

Sound Check is debut album from New Jack Hustle, with Newman handling all the production and helping on the raps, leaving Shawn Jackson to bless the production.  The entire album was recorded on 2" tape at Old Standard Sound studio in Portland, Oregon.  Being in Portland allowed two of the cities' finest, Rev. Shines & Vursatyl (of Lifesavas), and Ohmega Watts to be the only guest on the LP.  Standout tracks include "Lionel", centering around an elastic beat and Latin atmosphere, "New Shades"'s throbbing vibe and Shawn Jackson's chant esq. rhymes, and "Ronald"'s breezy, chill educing beat countered by the political observant rhymes of Shawn Jackson and Vursatyl.  Sound Check is sure to have heads checking bins for the sounds introduced on this album.    
(Taken from one sheet)

Artist: New Jack Hustle
Title: Sound Check
Cat#: TR396-043
Format: CD
Condition: New

Track List

1. First Newport
2. Theme Music
3. More
4. Inglewood
5. Sooner or Later
6. Lionel
7. New Shades
8. Surprise
9. Wow
10. Saturday Night
11. Sunday Morning
12. Ronald
13. Last Newport