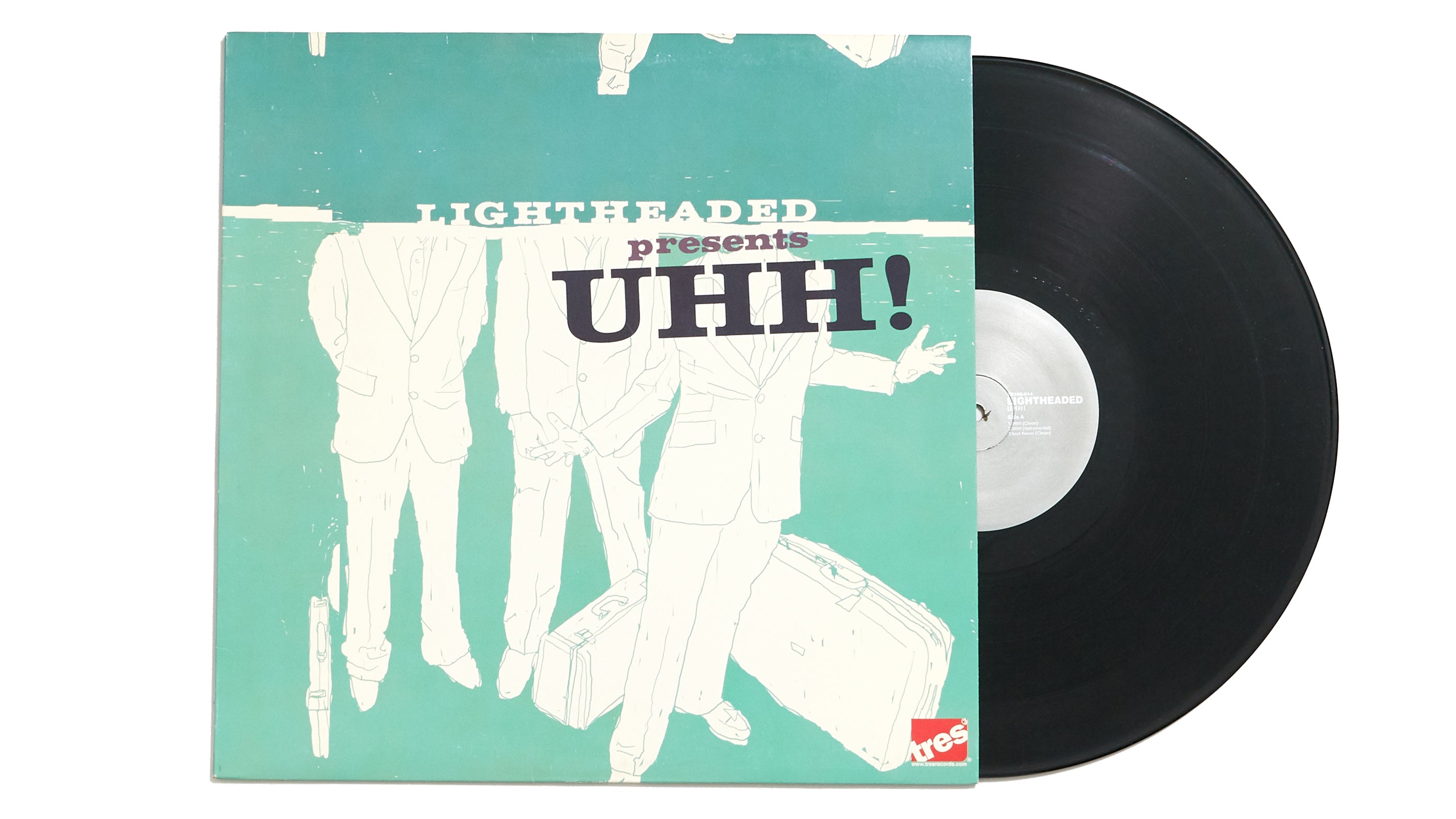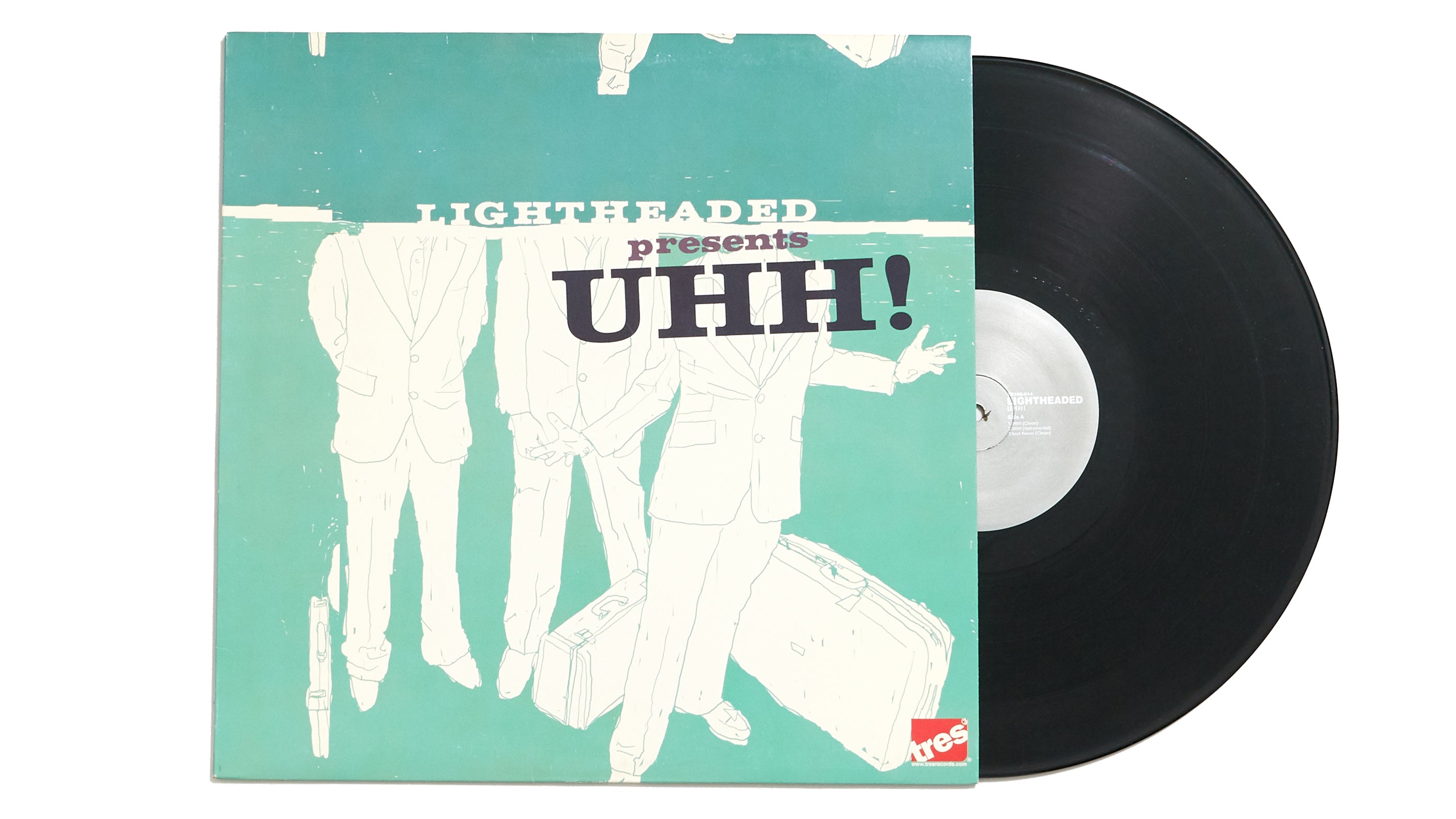 Lightheaded "UHH!" (12")
This past summer, fans of classic, soulful hip-hop were treated to the new sounds of Lightheaded when Tres Record released the 12" single "Timeless" b/w "Surprise Cypher II".  The mastermind behind the sounds that excited DJ's from London to L.A. was none other than crew member, Ohmega Watts, whose solo release on Ubiquity Records has seemed to have made everyone Best of 2005 list.  Now, in the wake of Lightheaded second album (Wrong Way) being released, Tres Records presents the next single, "Uhh!" b/w "Soul Power" and the Newman (Giant Panda) remix of "Uhh!".
Where the first Lightheaded 12" was some where between true blue boom-bap and body shakin' soul, "Uhh!" is an up-tempo b-boy workout.  Powered by hard-hitting drums and live bass and organ, "Uhh!" is another prime example of why Ohmega Watts is a favorite for forward thinking DJ's across the globe.  The action packed groove is perfect for the 3 Lightheaded MCs to play verbal hot potato until the climactic finish. On the flip side of the 12", Giant Panda beat-smith Newman keeps the groove locked and drums heavy, but with an eerie harpsichord and deep bass tones, he flips the mood entirely to give "Uhh!" a "New" feel.  The final cut on the 12" is fan favorite, "Soul Power". Ohmega brings a slower, but still b-boy, swagger to this party rocker where each MC gets their time to show and prove their own person soul power. Stay tuned to the Tres Records website to check the video made for this song.
Fans of Lightheaded and the members (Ohmega, Braille, Othello) solo pursuits, as well as the uninitiated, are in for a treat with this funky, strong 12" that will definitely make them say "Uhh!"
(Taken from one sheet)
Side A
UHH! (Clean)

UHH! (Instrumental)

Soul Power (Clean)
Side B
UHH! ("New" Mix Clean)

UHH! ("New" Mix Instrumental)

Soul Power (Instrumental)