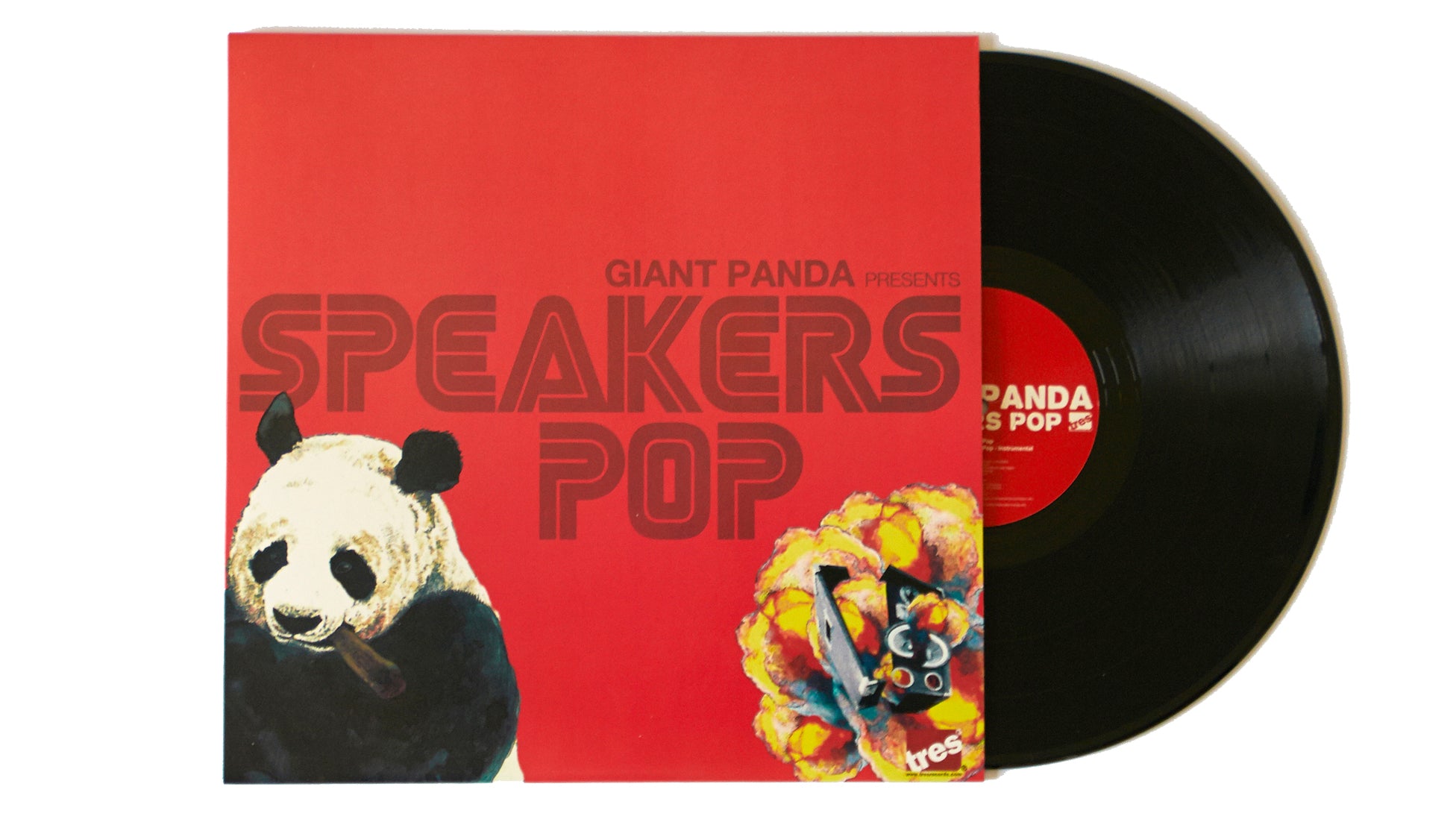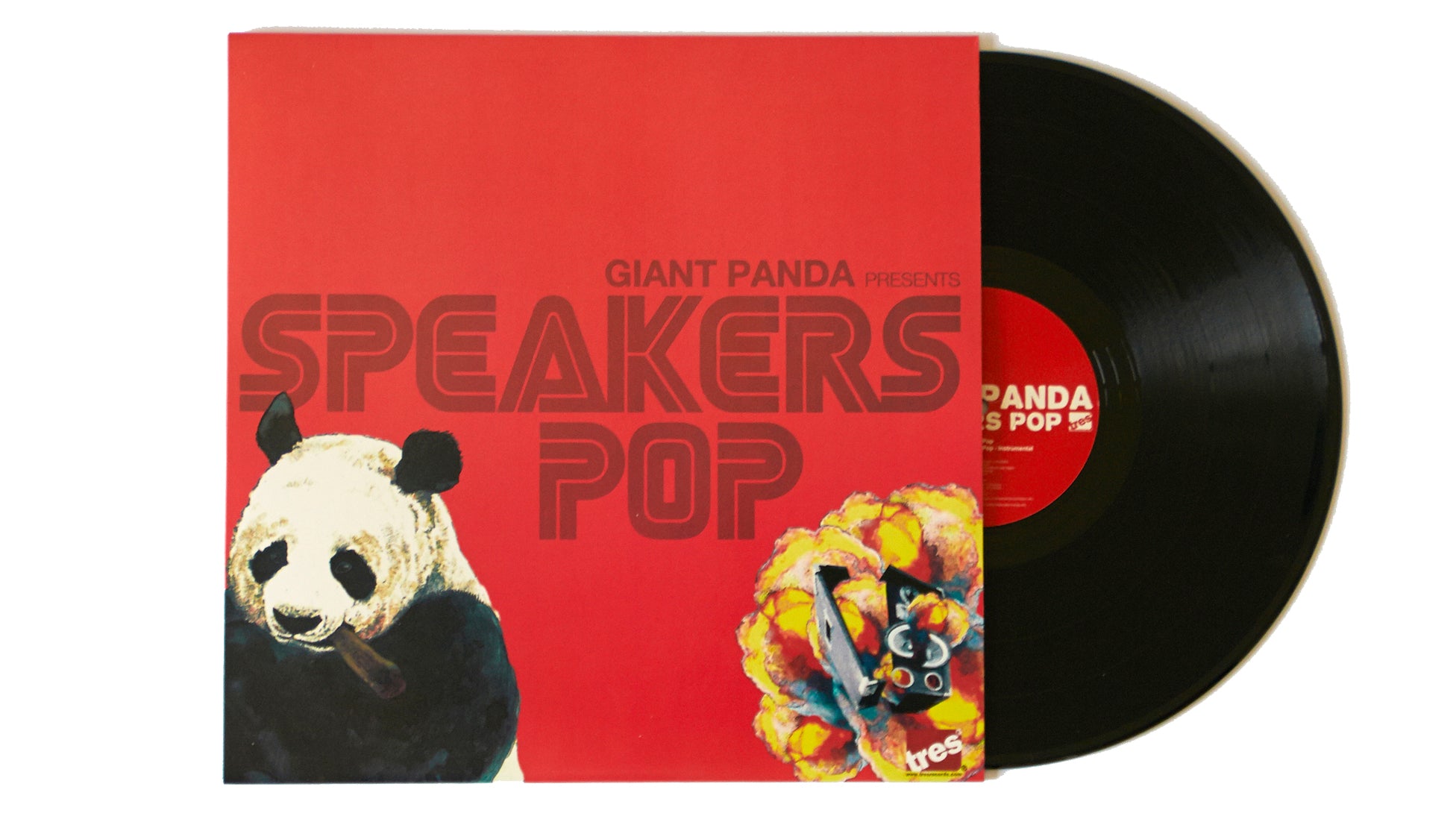 Giant Panda "Speakers Pop" (12")
Giant Panda has returned with three new cuts from their forthcoming album, Electric Laser.  Giant Panda's debut album, Fly School Reunion, dropped in 2005 and was received by unsuspecting ears that caught the raw sounds bursting forth.  With their sophomore effort however, Giant Panda has evidently "graduated".  Production and rhymes have been elevated, and with this 12" single all the listeners will get a taste of what is in store.
The A-Side begins with the lead cut entitled "Speakers Pop" that features dexterous drums coupled with electro-synth loop forming nothing short of a very lively and pushing instrumental.  MC's Maanumental and Newman lace the track with energetic rhymes and a very suiting hook.  This one is sure to make the speakers go pop!   
The A-Side is rounded out with the more laid-back, introverted "Smooth" that is only available on this 12" single.  Broken-beat drums and ambient keys give this track a warmth feel.
The B-Side features "Speakers Funk", a fitting name for a song that easily funks throughout with crispy drums and an overall feel good vibe.  The hook centers on an EPMD cut that claims the purpose of the track, and that it does well.  Both Maanumental and Newman come correct with their rhymes to get any party open.  This lead 12" single from the boys Giant Panda kick starts the vibe of their forthcoming album Electric Laser.

(Taken from one sheet)

Artist: Giant Panda
Title: Speakers Pop
Cat#: TR396-039
Format: 12" Vinyl
Condition: New

Track List
Side A
1. Speakers Pop
2. Speakers Pop - Instrumental
3. Smooth

Side B
1. Speakers Funk
2. Speakers Funk - Instrumental
3. Smooth - Instrumental