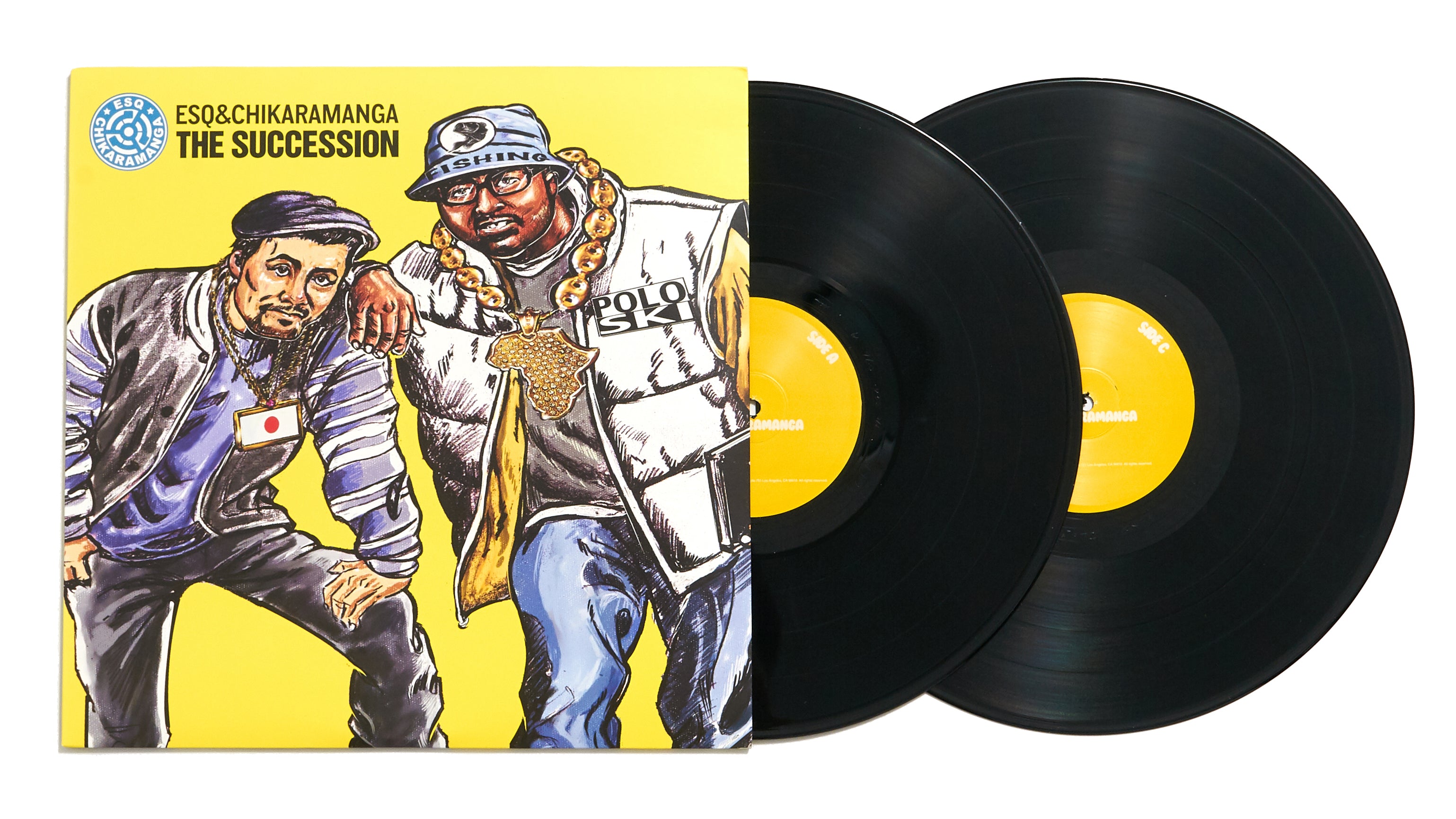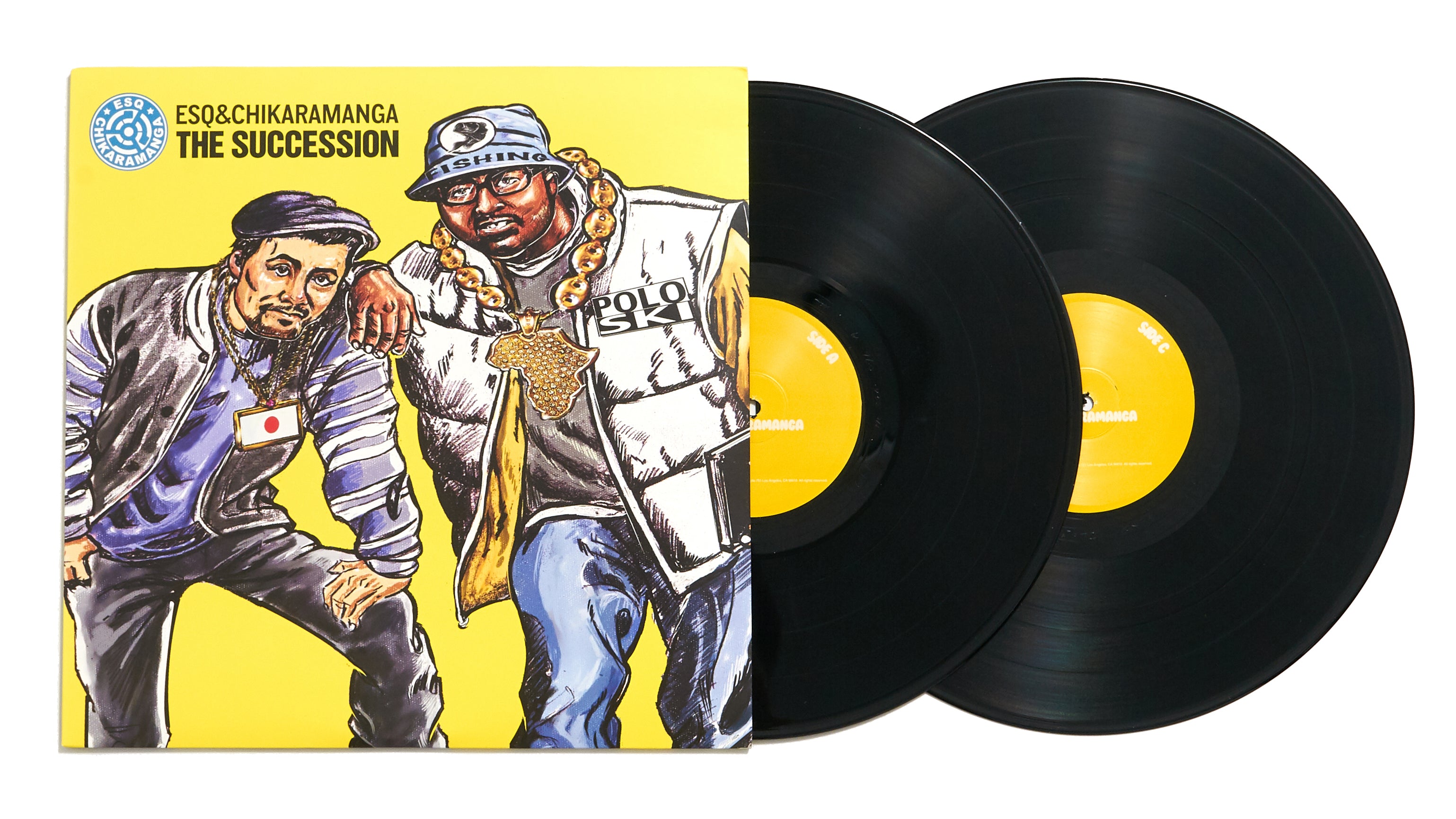 ESQ & Chikaramanga "The Succession" (LP)
The collaboration between E.S.Q. and Chikaramanga developed through several face to face sessions with one another. Having met through TRES label mate Paten Locke, the two instantly connected and with each move they made, success was quick to follow. As these steps progressed, "The Succession" was born, which sums up their creative process and the idea that "boom-bap" music is alive and well.
E.S.Q. aka DJ Wax1Da, originally from Chicago, and now residing in Los Angeles, has been making his mark within the hip hop community especially with artists such as Percee P and Large Professor. In our digital age, with DJ's being a click away from downloading the latest jam, and MC's tediously typing lyrics on their phones, E.S.Q. still keeps it to the truest with his stacks of wax and his shelf full of rhyme books. In due time, those words that he jotted down, found a home thanks to the beats of Giant Panda's own, Chikaramanga. Chikara, is another individual who has not been sucked in by the digital realm. Using classic hardware equipment such as the SP-12, MPC 60, and S3000, he is still able to cook up some flavor that most attempt to recreate on software programs. All his drums are still sampled from vinyl, no drum folders on his desktop to sample from, and all his beats (which he names after various foods) are saved onto ZIP disks, which really make his music a labor of love.
"The Succession" is an album that portrays both East Coast and West Coast culture. With E.S.Q. coming from the East, Chikaramanga coming from Eastern Asia and the two of them now living on the West, the styles that range between them is unique in its own. Listening to one track off of the album may be reminiscent of the New York rap style from back in the day, while the next track takes listeners to the times of the G-Funk era on the West in the early 90's. "The Succession" really all comes down to the rawness of early hip hop, minus all the guns and violence. E.S.Q. and Chikaramanga are far from followers when it comes to the exact definition of succession, rather, they are keepers of the truest form of Hip Hop.
(Taken from one sheet)

Artist: ESQ & Chikaramanga
Title: The Succession
Cat#: TR396-076
UPC#: 181057000950
Track List
Side A
1. Intro
2. The Succession
3. My Intellect
4. Real Live
5. Cosmic Mellow
Side B
6. All City
7. The Original
8. Rock On
9. Game Over

Side C
10. Mad Love
11. A Day In The Life
12. A Night In The Life
13. In The Place

Side D
14. Out of Sight
15. Finish Em
16. Too Many Chiefs