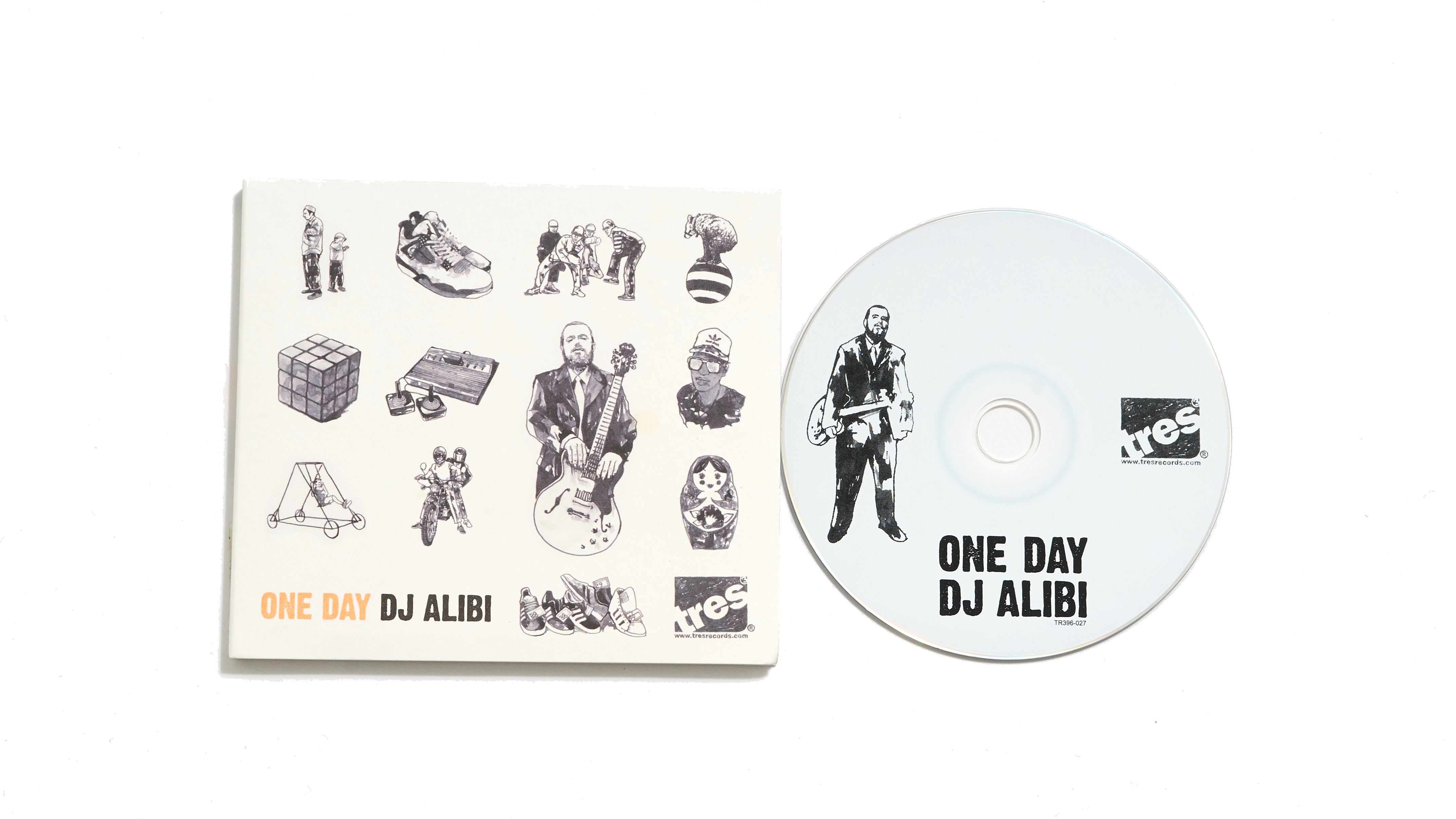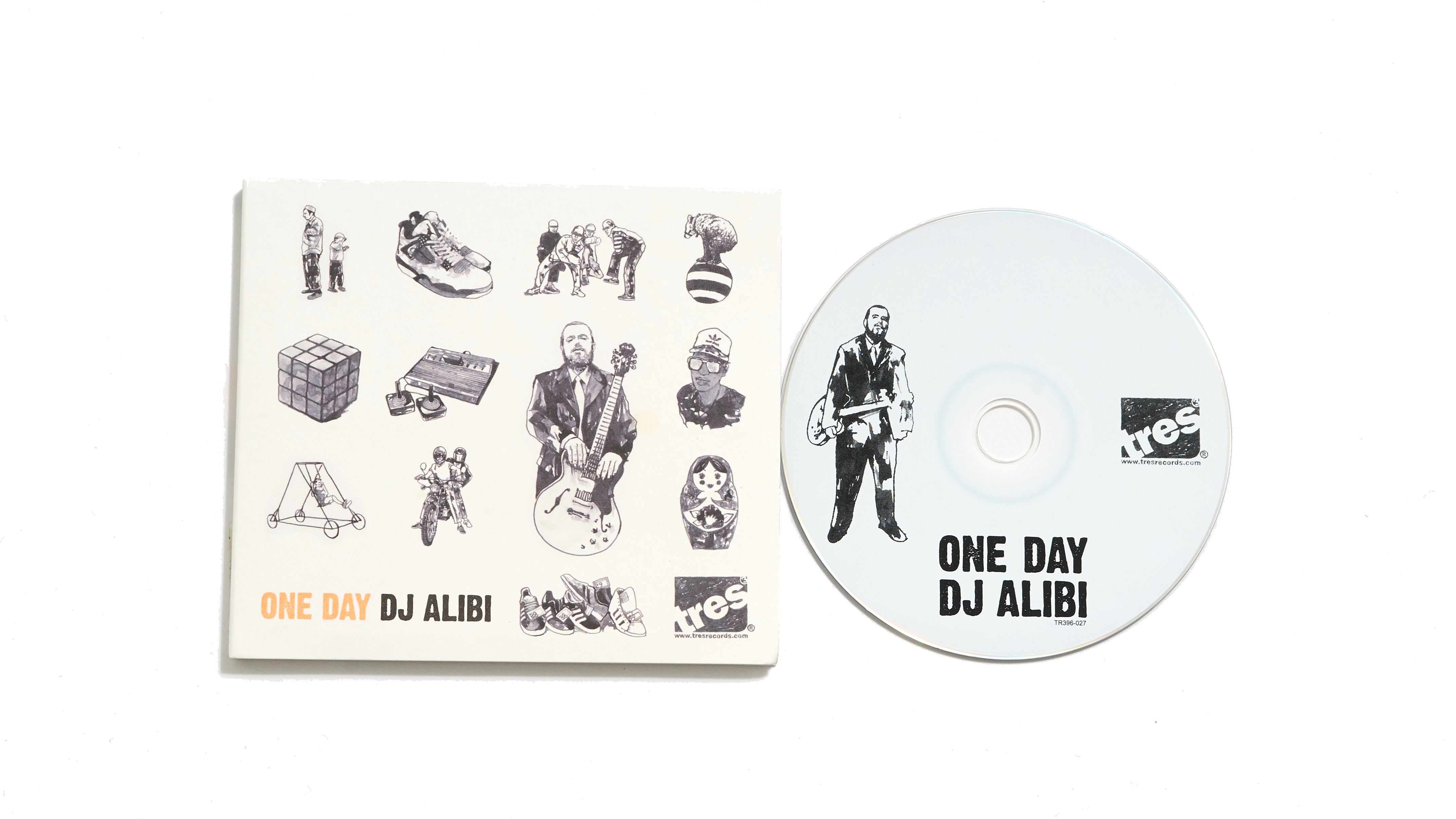 DJ Alibi "One Day" (CD)
21-year-old producer DJ Alibi is poised to release his debut album, One Day. Consisting of eleven purely instrumental tracks and five tracks with rhymes by Giant Panda, Insight, Theo 3, and Bamboombox.  
Notably distinct on One Day are "Nina's Song", and the title cut "One Day".  The original record for "Nina's Song" features the singing of a Georgian girl in Hindu; the combination of the two different cultures works in a pleasantly intricate way.  The theme of "One Day" is coated in Bossa Nova themes, giving it an unequivocally tropical sound (sharing Brazilian themes with the like-sounding "Samba Internacional").
Born outside of Moscow, Russia 1986, Alibi has been steeped in music his whole life.  At 4, Alibi picked up a violin, then a piano, a trumpet, a bass, a guitar, and others to follow.   At the age of 12, Alibi's family moved to Toronto, Canada where his love of music followed him.  Within six months of living in his new hometown, Alibi had already made his first beat utilizing his newest instruments: turntables and samplers.
Alibi's sophisticated musical arrangements blend the rhythm, melody, and drums to stand out on their own without the need of an emcee. Alibi possesses the perfect balance of music theory and hip-hop intuition.
(Taken from one sheet)


Artist: DJ Alibi
Title: One Day
Cat#: tr396-027 
Format: CD
Condition: New
Track List
1. This Jam
2. Champion Sound feat. Bamboombox
3. Tenth Round
4. Nina's Song
5. For The Record feat. Theo 3
6. Guns Of Kabul
7. React!
8. Eglinton West Blues
9. Let's Ride feat. Insight
10. Live At The Rex
11. One Day
12. Round And Round feat. Giant Panda
13. Samba Internacional
14. When The Lights Get Low
15. Don't Look Down feat. Bamboombox
16. Come Home