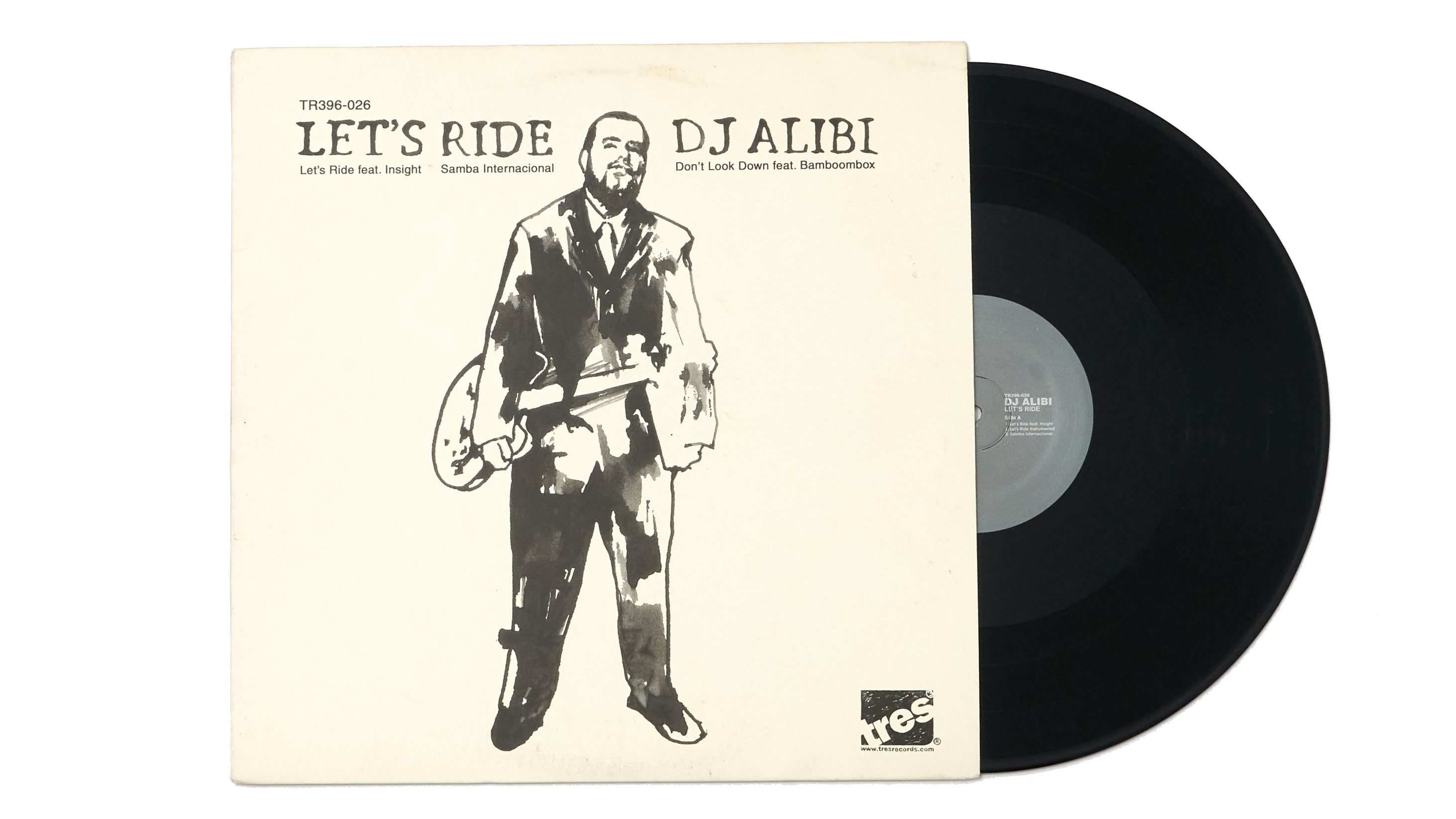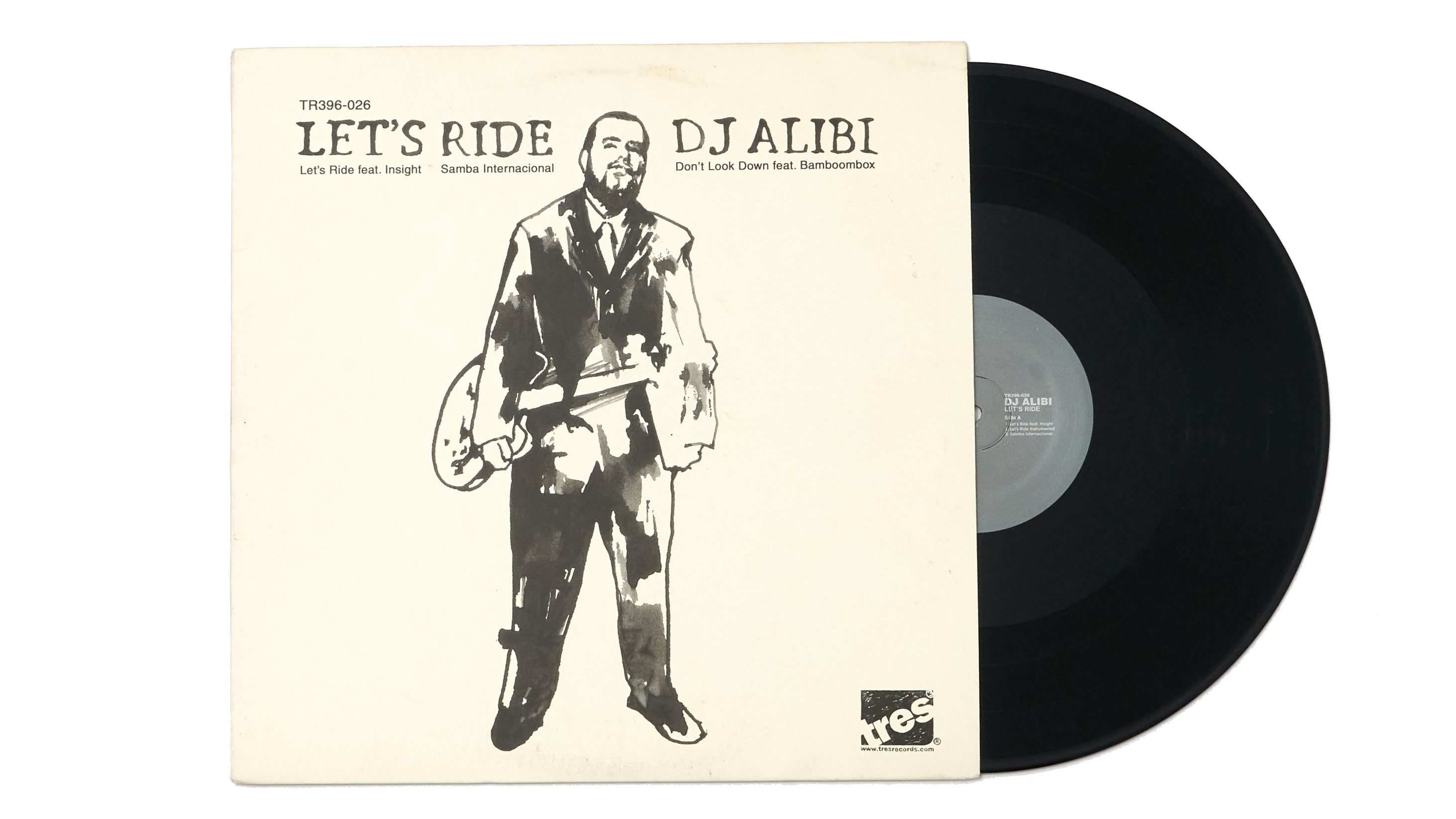 DJ Alibi "Let's Ride" (12")
LA indie label, Tres Records brings to you "Let's Ride" from the DJ Alibi debut album, One Day.  "Let's Ride" features Boston resident emcee Insight spitting torrid rhymes over Alibi's head nod worthy production.
The A-Side also includes "Samba Internacional" a Latin vibe track with enough boom and bap in the drums to spare.  The B-Side contains "Don't Look Down" featuring Bamboombox (DJ Alibi's crew from Toronto). "Don't Look Down" contains a minimal, but thudding bass line coupled with a vocal hymn that rounds out the funky melody.  Bamboombox completes the piece with stellar wordplay and tag-team rhymes.
DJ Alibi has come to be known as a prodigy from Thes One (who first heard his CD and delivered it to Tres Records) and the rest of the Tres Records staff.  Alibi's first appearance on Tres was his mix, and remixes on the KTRS AM Radio Vol. 2 that was included in Tres Presents: Shipping and Handling.    The 21-year old Toronto resident is poised to drop his solo debut, One Day, this summer on Tres Records.
(Taken From One Sheet)


Artist: DJ Alibi
Title: Let's Ride
Cat#: tr396-026
Format: 12" Vinyl
Condition: New
Track List
Side A
Let's Ride feat. Insight

Let's Ride – Instrumental

Samba Internacional
Side B
Don't Look Down feat. Bamboombox

Don't Look Down – Instrumental