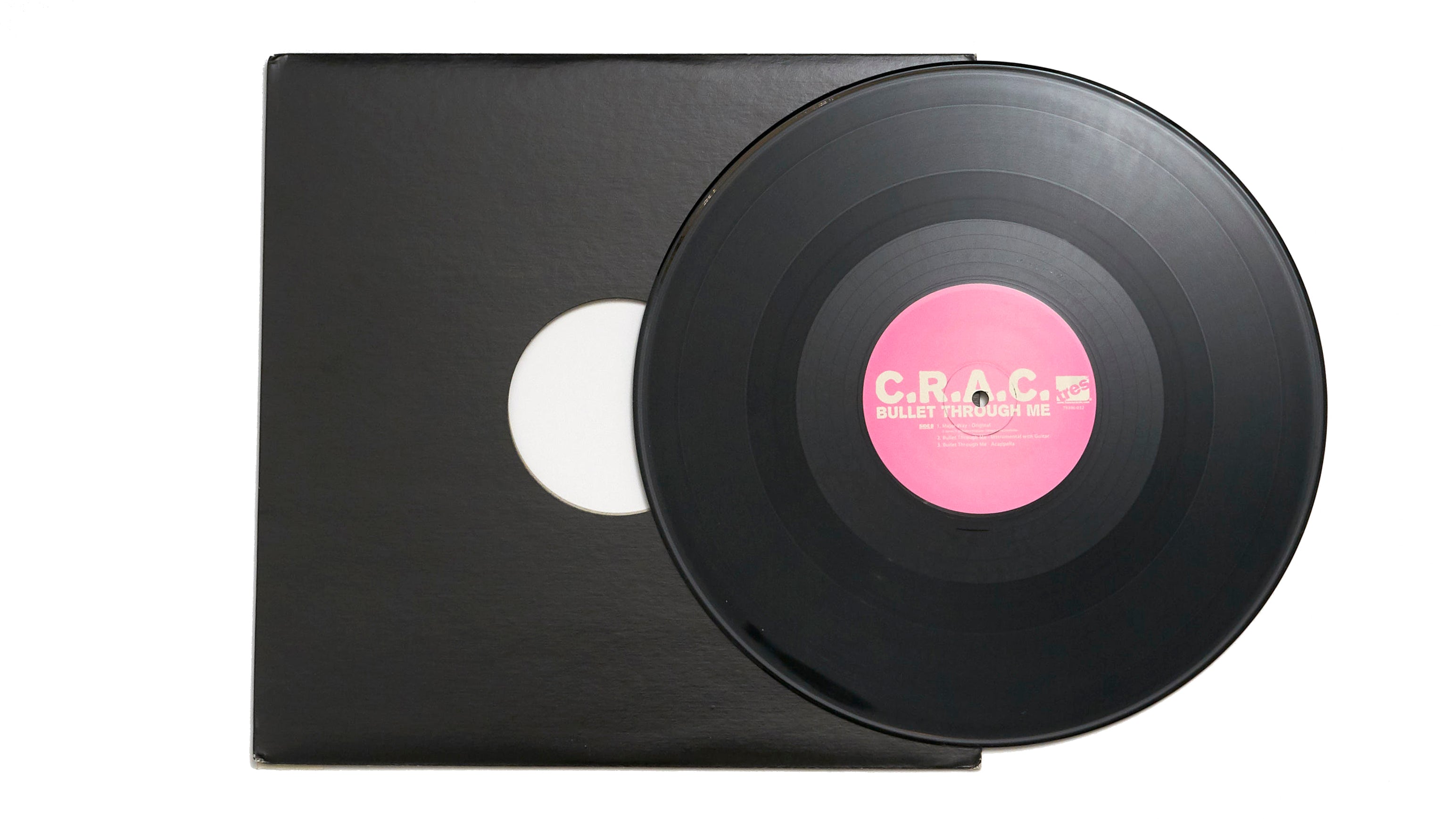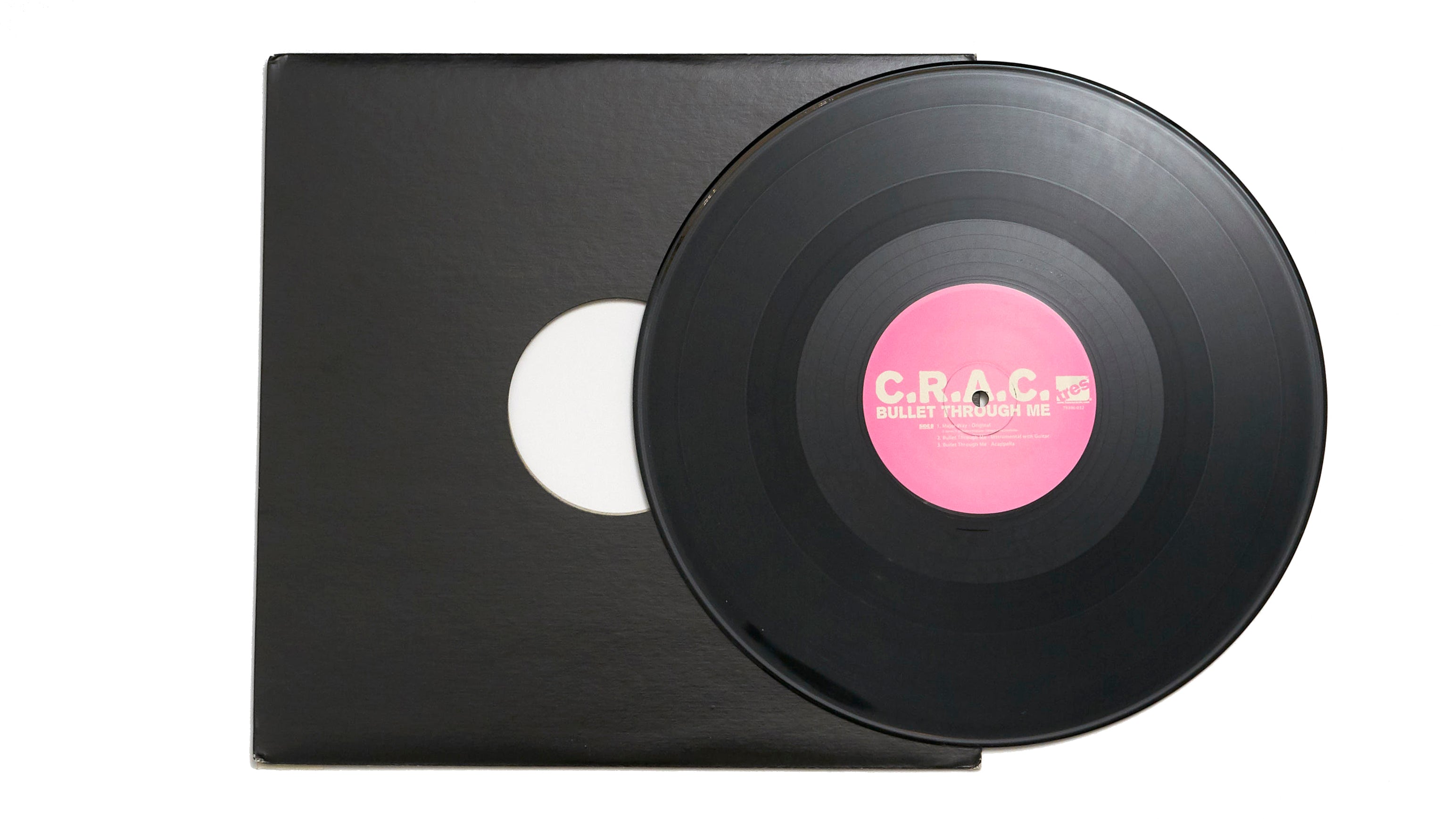 C.R.A.C. "Bullet Through Me" (12")
Ta'Raach and Blu have come together to form C.R.A.C (pronounced Crass), as an acronym for Collect Respect Anna Check, the name and idea of C.R.A.C. is much more than a name.  Ta'Raach is known for his work with the late Jay Dee (J Dilla) and Platinum Pied Pipers.  Blue is known for his collaboration with producer Exile on his recent release Below The Heavens.  Together they have created the album "The Piece Talks LP".  This promo single, "Bullet Through Me" bw/ "Major Way" is a taste of what is in store.
The A-Side track "Bullet Through Me" is a left-field caravan ride through the progressive minds of Ta'Raach and Blu with special guest Shawn Jackson.  With no distinct aim in mind, the humor is evident in this track, coupled with an electrically enhanced bouncing instrumental. The B-Side "Major Way" cannot entirely be called more straightforward than it's A-Side counterpart.  Yet the beat itself will make your head nod in a more familiar fashion than a hiphop fan is used to. Ta'Raach and Blu handle the rhymes in equal fashion with a not-so-subtle mention to their major level peers.
"Bullet Through Me" and "Major Way" are just a taste of C.R.A.C.'s upcoming full length entitled: "The Piece Talks LP".  Limited edition pressing only for the promo steez.
(Taken from one sheet)

Artist: C.R.A.C.
Title: Bullet Through Me
Cat#: tr396-032
Format: 12" Vinyl
Condition: New


Track List
Side A
1. Bullet Through Me
2. Bullet Through Me Instrumental

Side B
1. Major Way
2. Bullet Through Me Instrumental with Guitar
3. Bullet Through Me Acappella