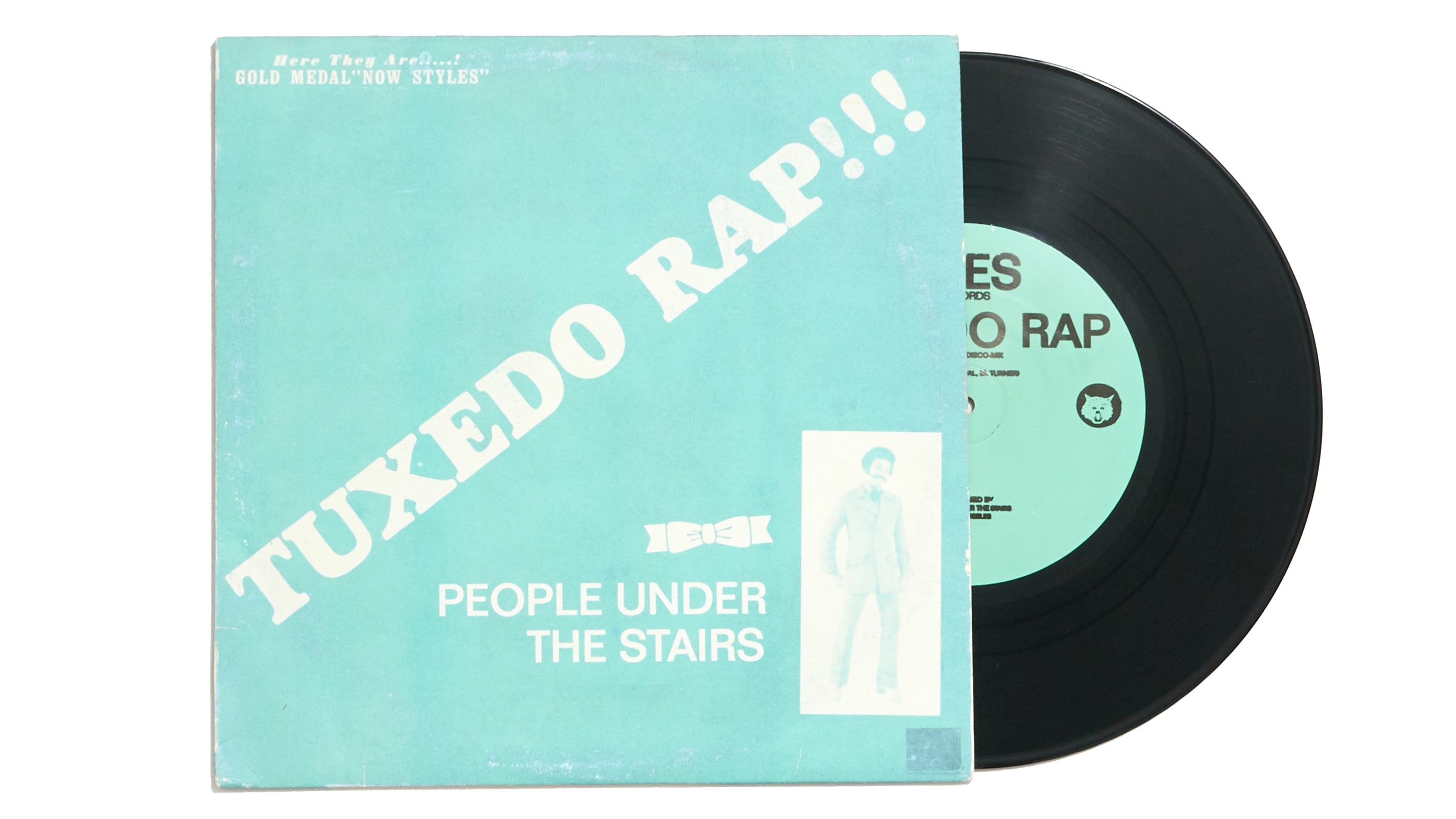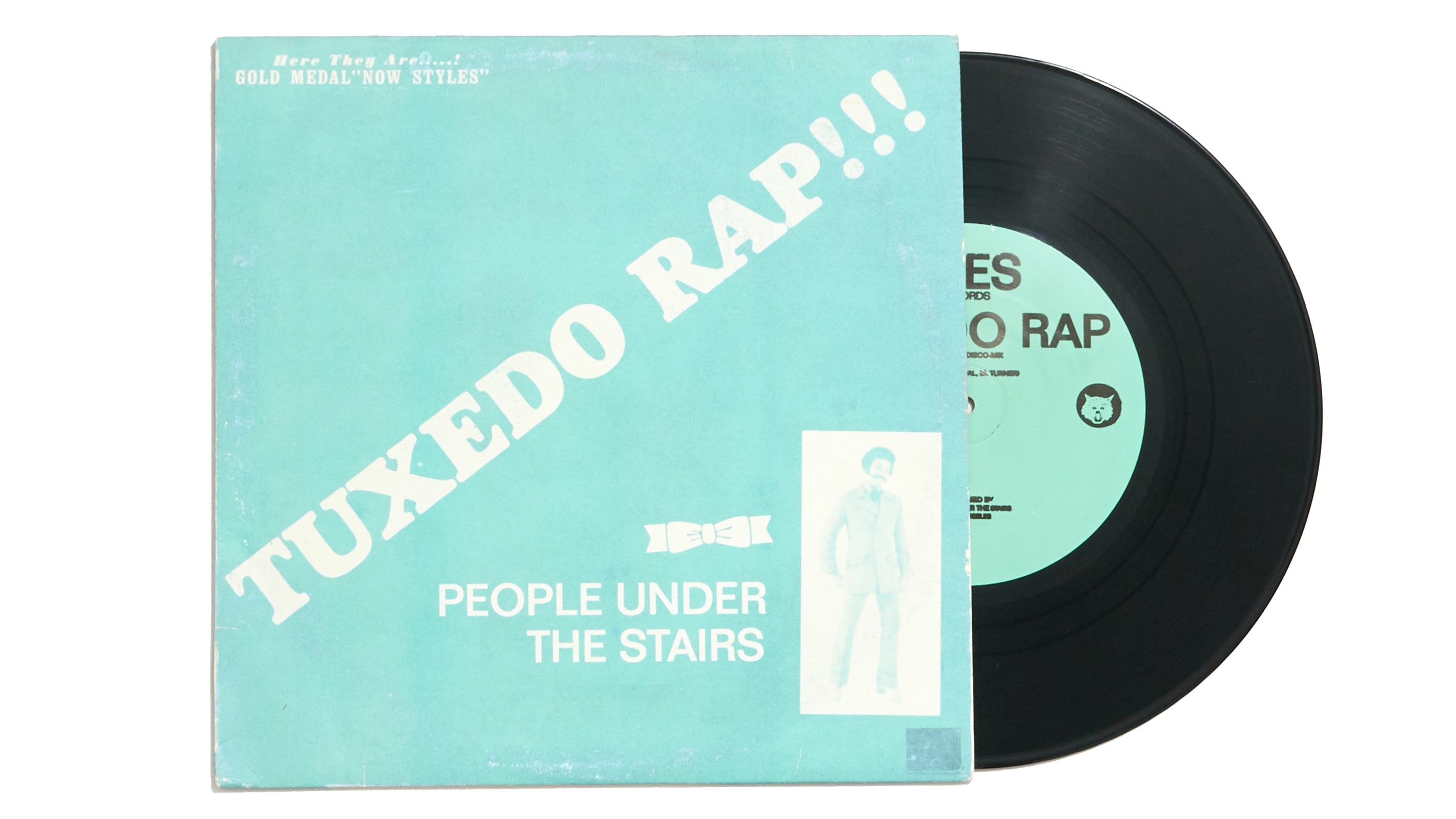 People Under The Stairs "Tuxedo Rap" (12")
This is the moment that fans of "The P" have been waiting for. After a lengthly hiatus, Tres Records is ecstatic to present the first 12" from the highly anticipated People Under The Stairs album, Stepfather. With such a long time "away", Thes One and Double K arrive dressed sharp with the get off the wall funk of "Tuxedo Rap" ands the non-album, 12" only song "Nothing At All".
"Tuxedo rap" is one part old school disco jam, hot and ready for the roller rink. The other part is pure future funk accentuated by the cracking snares and thick bass thumps. Lyrically Thes and Double bring the same. While they both kick clock back on their second verses in a way only Thes One and Double K can. To increase the party/DJ friendly vibe of this thoroughly banging 12", The P passes on an instrumental version and goes for the "extended Disco Mix" (not features on the album), guaranteed to not stop until you get enough. On the flipside is the Stepfather leftover "Nothing At All". A chopped to pieces string sample and signature P.U.T.S. hard-hitting drums set the mood while Thes and Double K bring strong battle raps and call an ambulance for "your mama". An instrumental is included for this one and for the first time in P.U.T.S. history, an acappella is included for both songs. Perfect for those producers and DJs who always wanted to take a shot at remixing The P.
Many years in the making, "Tuxedo Rap" is the song that P.U.T.S. and quality hip-hop fans have been dying to hear without even knowing it. With such a strong and funky lead 12", the level of anticipation should shoot through the roof for the release of Stepfather when it drops in April. In the meantime, it's time to put on our bowties, roller skates and party like it's 1979.
(Taken from one sheet)
Artist: People Under The Stairs
Title: Tuxedo Rap
Cat#: tr396-015
Format: 12" Vinyl
Condition: New

Track List
Side A
Tuxedo Rap (Extended Disco Mix)
Side B
Nothing At All

Nothing At All – Instrumental

Nothing At All – Acappella

Tuxedo Rap – Acappella