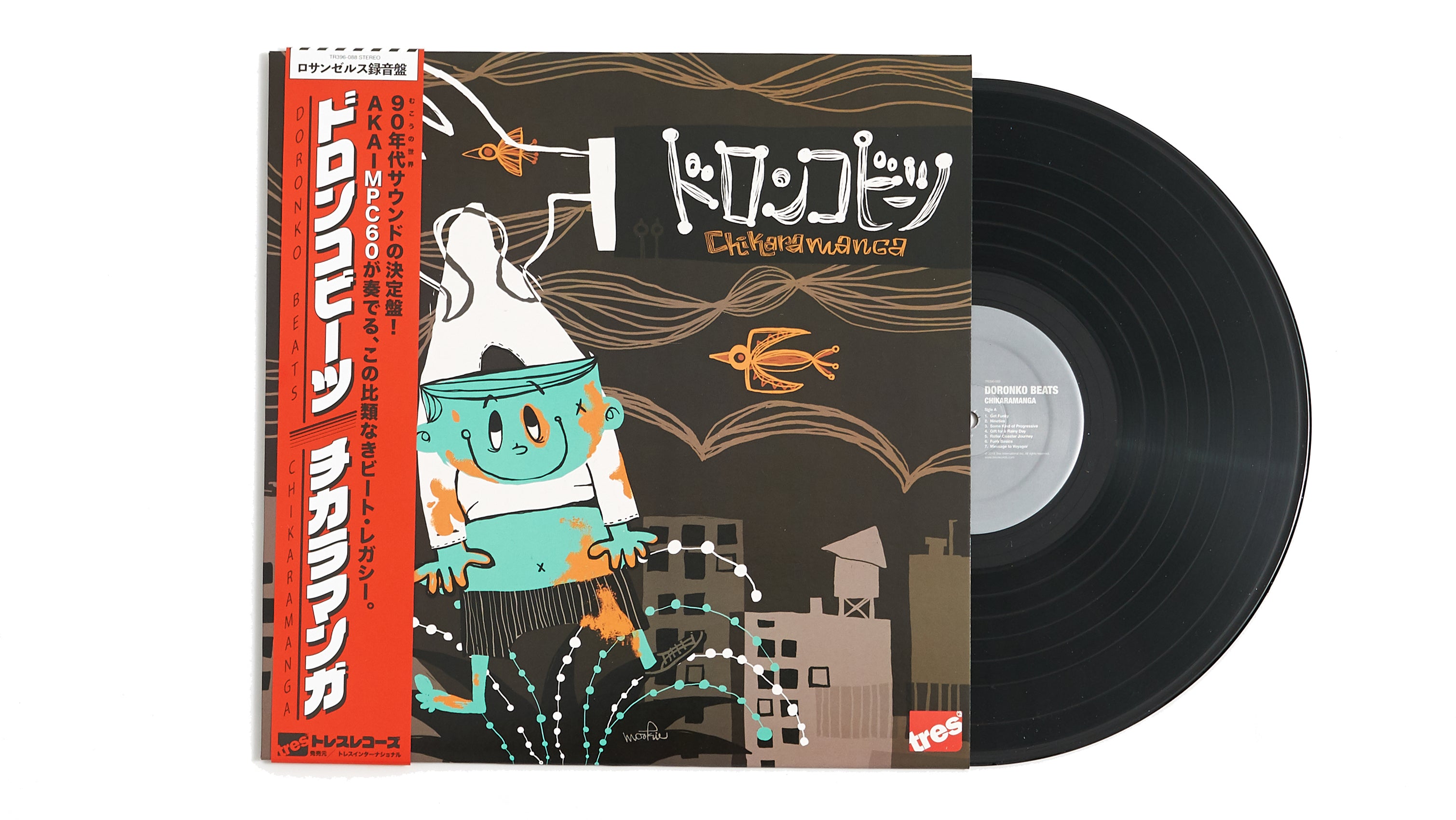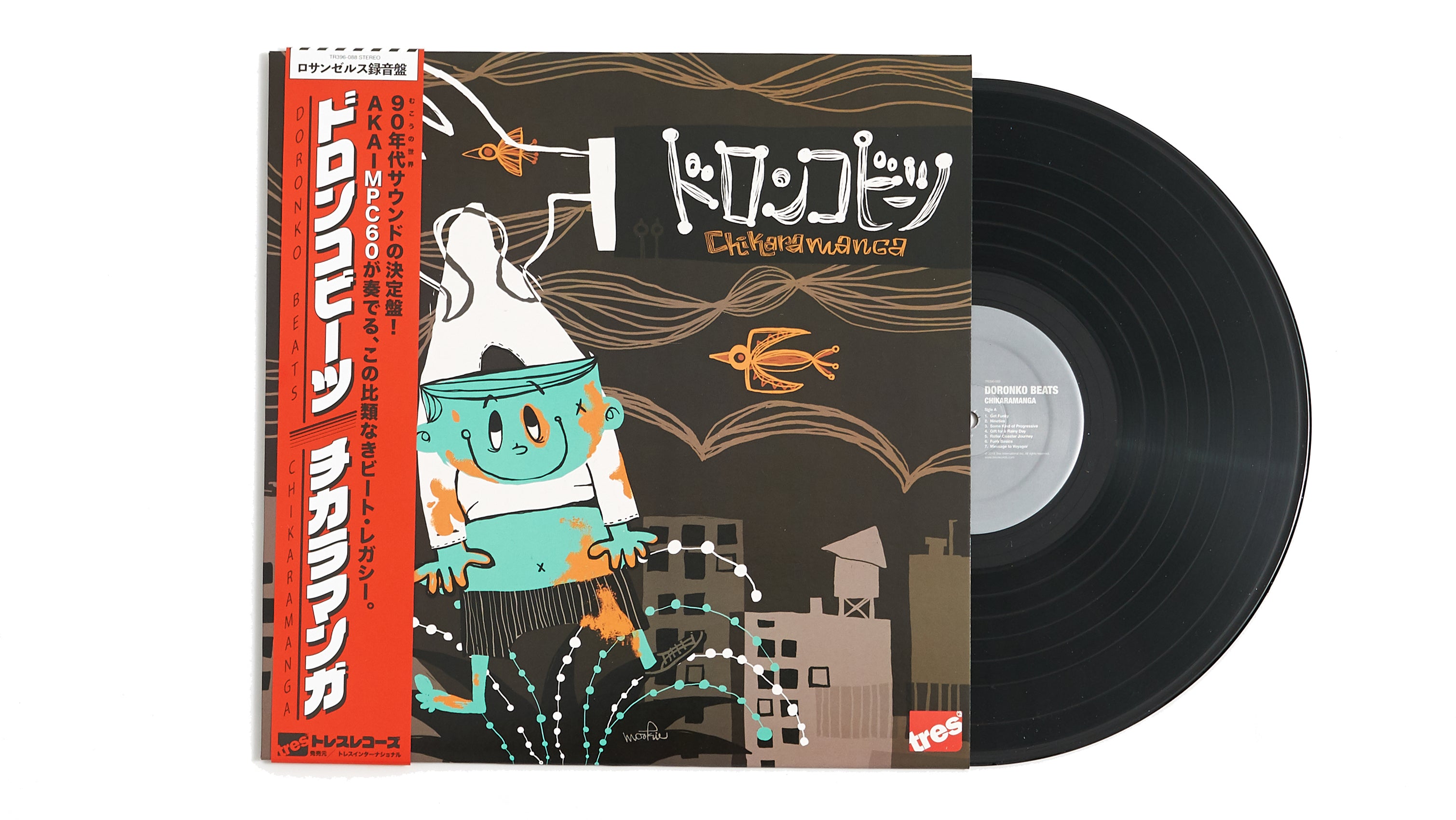 Chikaramanga "Doronko Beats" (LP)
Chikaramanga's (of Giant Panda) first instrumental album, "Doronko Beats" will be released on 12" vinyl and digital download worldwide on May 18th, 2018.  The initial pressing of this LP is only 150 copies!!
This album contains 14 instrumental tracks of Chikara's most recent work in 2016 and 2017.  Everything you hear on this album was created on Akai MPC60, the first model of MPC series released in 1988.  The beats on this album are 90s style boom-bap, throwback, or whatever you call it. If you like beats on Giant Panda "Fly School Reunion," you will like this album.
This album was recorded and mixed by Chikara at Tres Studio in Mount Washington, Los Angeles.  Artwork is done by Mookie Sato, an Illustrator and graphic designer based in Kyoto, Japan. The obi strip is designed by Taro Aikawa aka Sausen, Tres's co-founder.  Obi is the paper strip that usually comes with Japanese pressing vinyl.
Artist Name: Chikaramanga
Title: Doronko Beats
Cat#: TR396-088
UPC#: 181057000103
Format: 12" vinyl
Condition: New
PRICE: $21.50
Track List
Side A

1. Get Funky
2. Nineties*
3. Some Kind of Progressive
4. Gift for a Rainy Day
5. Roller Coaster Journey
6. Funk Basics
7. Message to Voyager
Side B

1. Players Weekend
2. Hot Sandwich
3. Home Run Kid
4. Physical Education
5. Hibiki
6. Doronko Baby
7. Aftertaste
*Vocal version of "Nineties" is included in Takuma The Great "Boombap Saints Season 2."
All tracks produced and mixed by Chikaramanga
Mastered by Gene Grimaldi at Oasis Mastering
Artwork by Mookie Sato