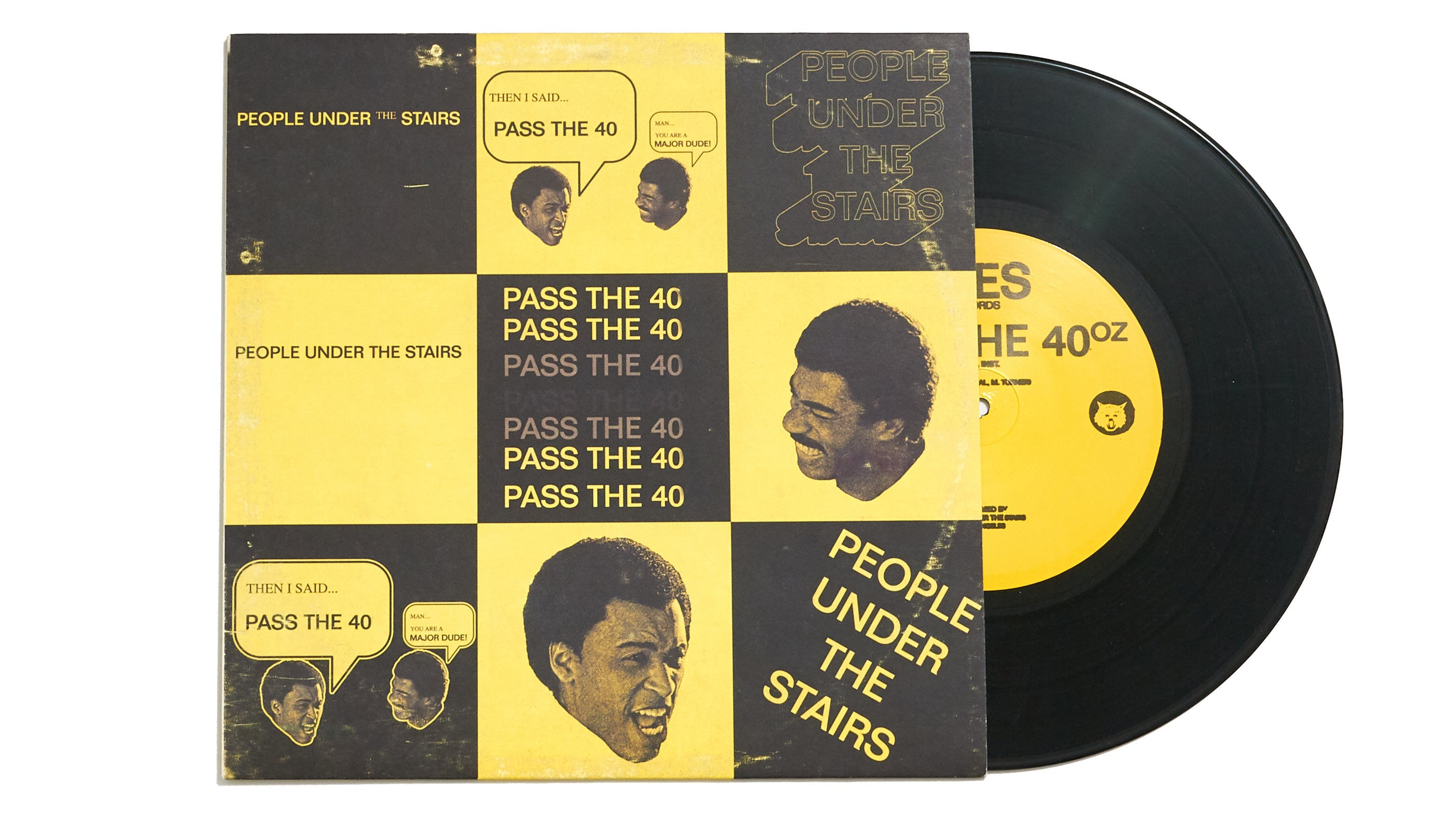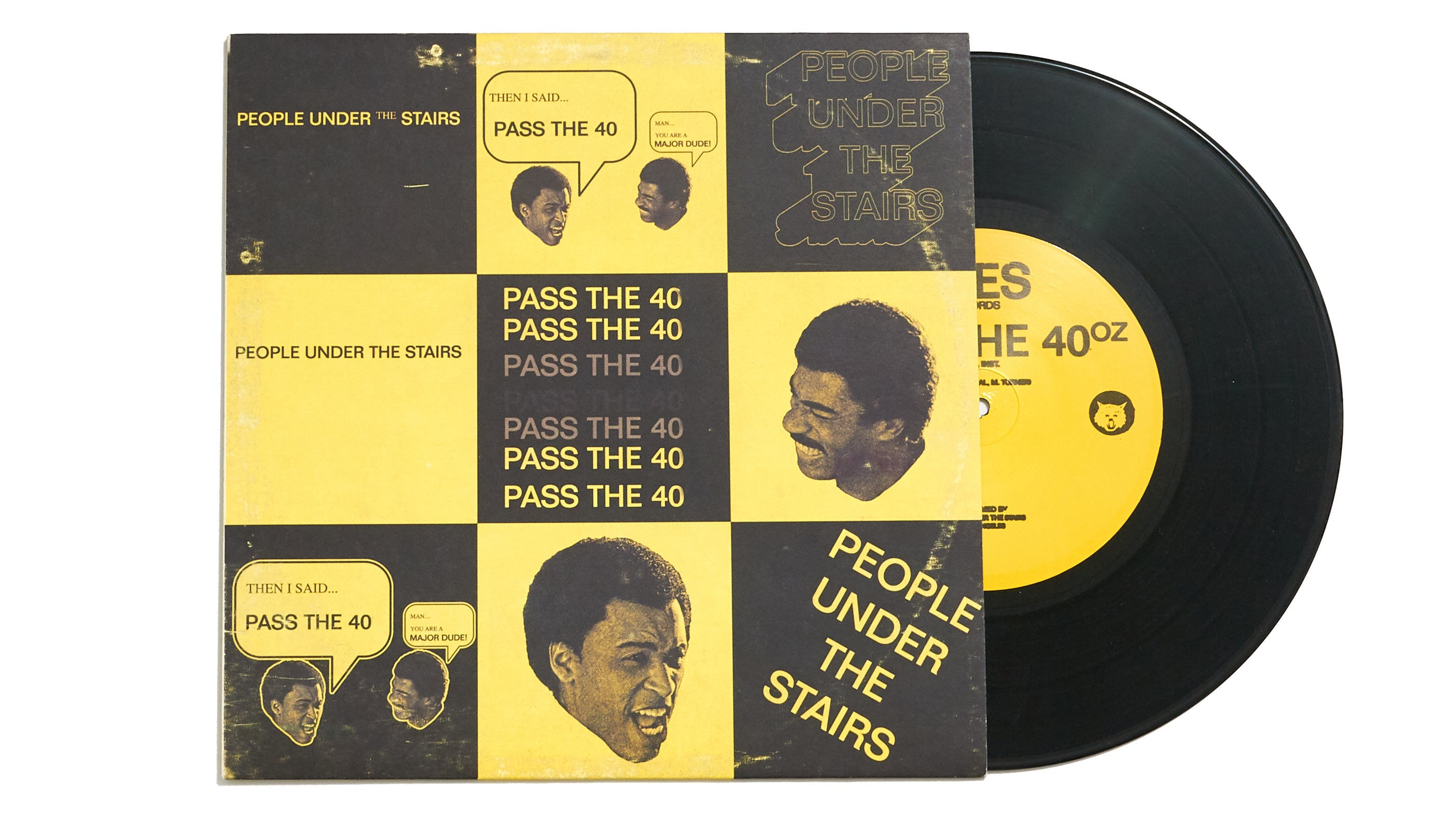 People Under The Stairs "Pass The 40" (12")
Hi, My name is Thes One and Double K and I made a new 12" called Pass The 40 that is completely kick ass. Chikara made me write this because Newman is on tour so here goes:
The a-side of Pass The 40, which, of course, is "Pass the 40", is a complete lyrical miracle that demands you pass the 40 to your homie. I could tell you about our nasal flows and funky throwback sure-shot whatever shit, but if you don't know who we are by now then you shouldn't be holding this one sheet. This is like our 12th single or something. What I will tell you though is that Pass The 40 is as comfortable in the mix with Tribe as it is with 3-6 Mafia. It's on that slowed down electro drum machine emo tip and people feel that. It sells. Take for instance a young DJ who has to play Ying Yang Twins to get the ladies going but feels guilty about it; he loves hip hop and needs something to drop in the mix. Bam! Pass the 40! It's a win-win situation. They need Pass The 40 and you should stock it. It's that simple.
But wait, there's more! The B-side, Suite For Any Major Dude, is not on the album and only available on this 12". It's completely far out and still on that SP1200 style that is all the rage. An unreleased bonus treat ONLY for dj's and record collectors. A song that explores the many emotional trappings of being a major dude and is sure to delight even the roughest of hard-core hitman murderer killer rap guys with multi color du-rags.
AND, if you act now, we'll include the accapellas for both Any Major Dude and Pass The 40 on the 12"! People Under The Stairs are embarking on a 40 city US tour April 25th, so act fast and order yours today before this 12" offer is gone forever!
(Taken from one sheet)
Artist: People Under The Stairs
Title: Pass The 40
Cat#: TR396-018
UPC#: 181057000714
Format: 12" Vinyl
Condition: New
Track List
Side A
Pass The 40

Pass The 40 – Instrumental
Side B
Suite For Any Major Dude

Pass The 40 – Acappella