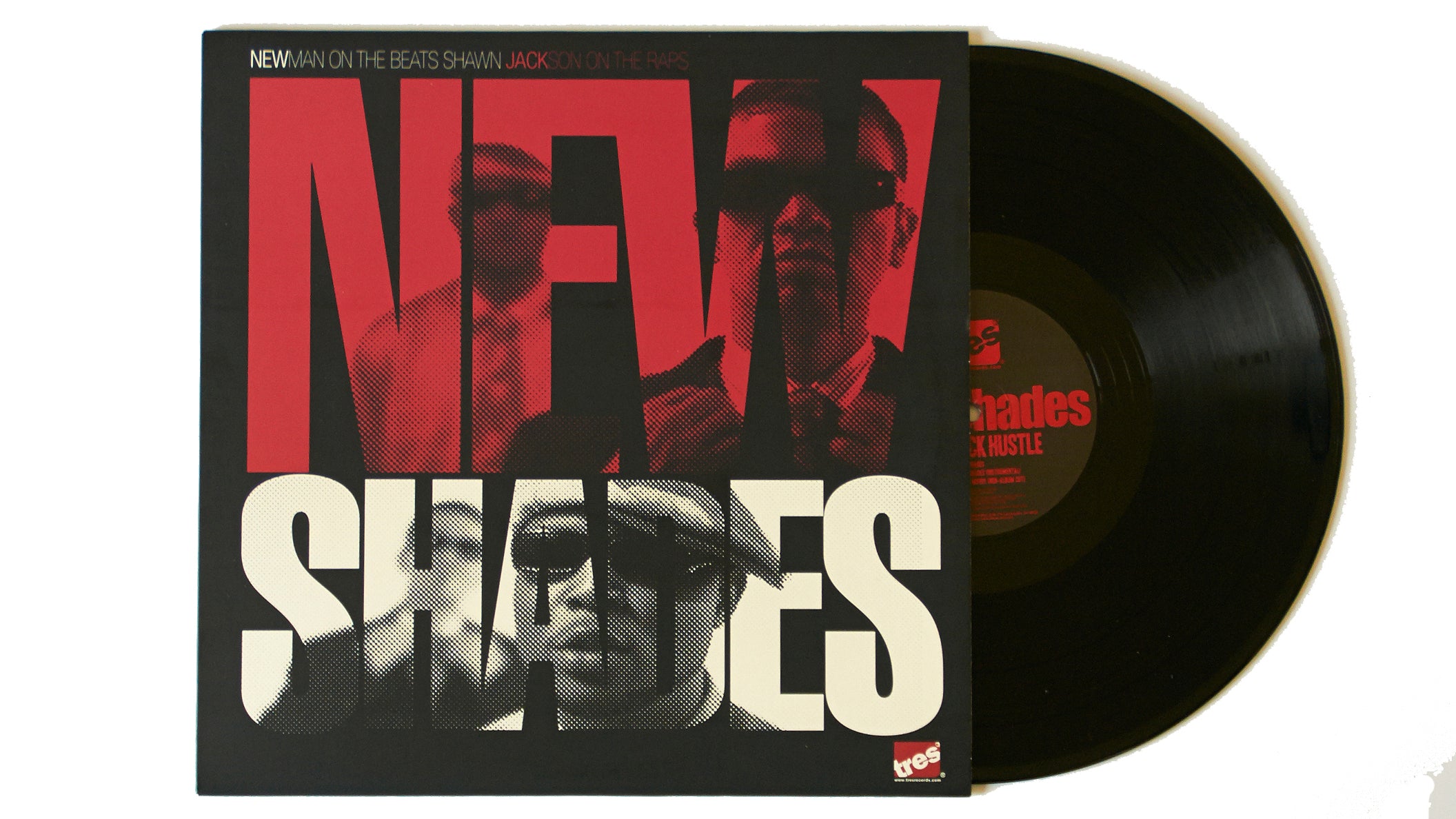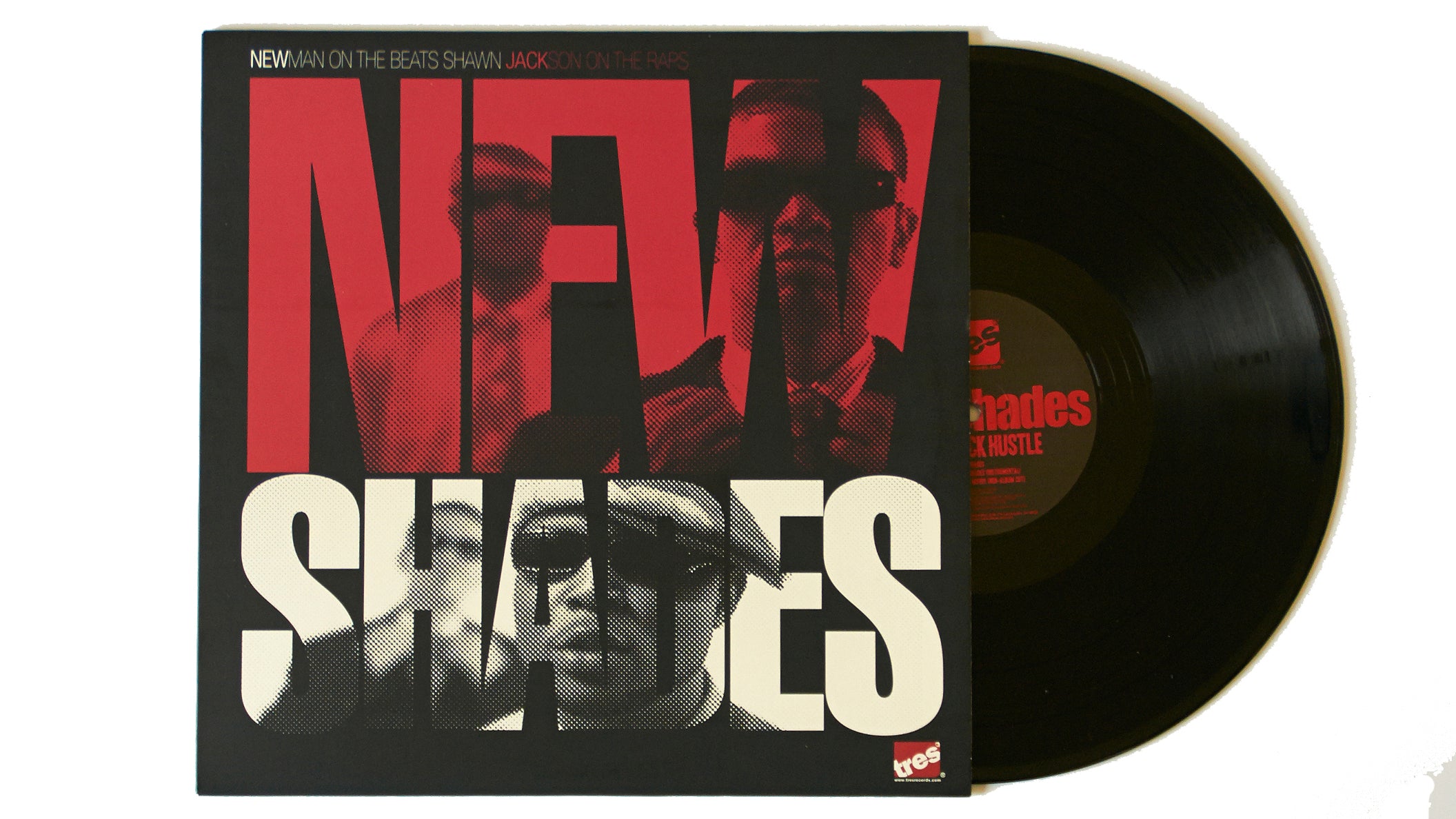 New Jack Hustle "New Shades" (12")
The producer-emcee duo of Newman and Shawn Jackson bring you 'New Shades' from their debut album, Sound Check. Repetitive, yet catchy vocals repeating the title are combined with pounding drums and finger snaps letting Jackson's cadence shine over the minimalist production. Shawn's natural ability to experiment with a variety of rhyme styles add great depth to the team's overall sound.

'Saturday Night' has a similar approach with a funk style bass line and chopped dusty drums as SJ explains how he spends his weekend evenings.

The exclusive non album cut 'Make Moves' is a 'slow burner' groove with guitar licks and subtle vocal stabs. Shawn speaks on ignoring things, getting out there and 'Maknig moves'.

(Taken from one sheet)

Artist: New Jack Hustle
Title: New Shades
Cat#: TR396-054
Format: 12" Vinyl
Condition: New

Track List
Side A
1. New Shades
2. New Shades (instrumental)
3. Make Moves (non-album cut)

Side B
1. Saturday Night
2. Saturday Night (instrumental)
3. Make Moves (instrumental)

Shawn Jackson on the Raps
Newman on the Beats

Finger Snaps on New Shades by New Jack Hustle, Rev. Shines, and Justin
Girl Voices on New Shades by Mary, Melody, and Rashelle
Cuts on New Shades by New Jack Hustle

Keys on Saturday Night by Newman
Cuts on Saturday Night by Justin Higgins

Recorded and Mixed by Justin Higgins at Old Standard Sound in Portland, OR.