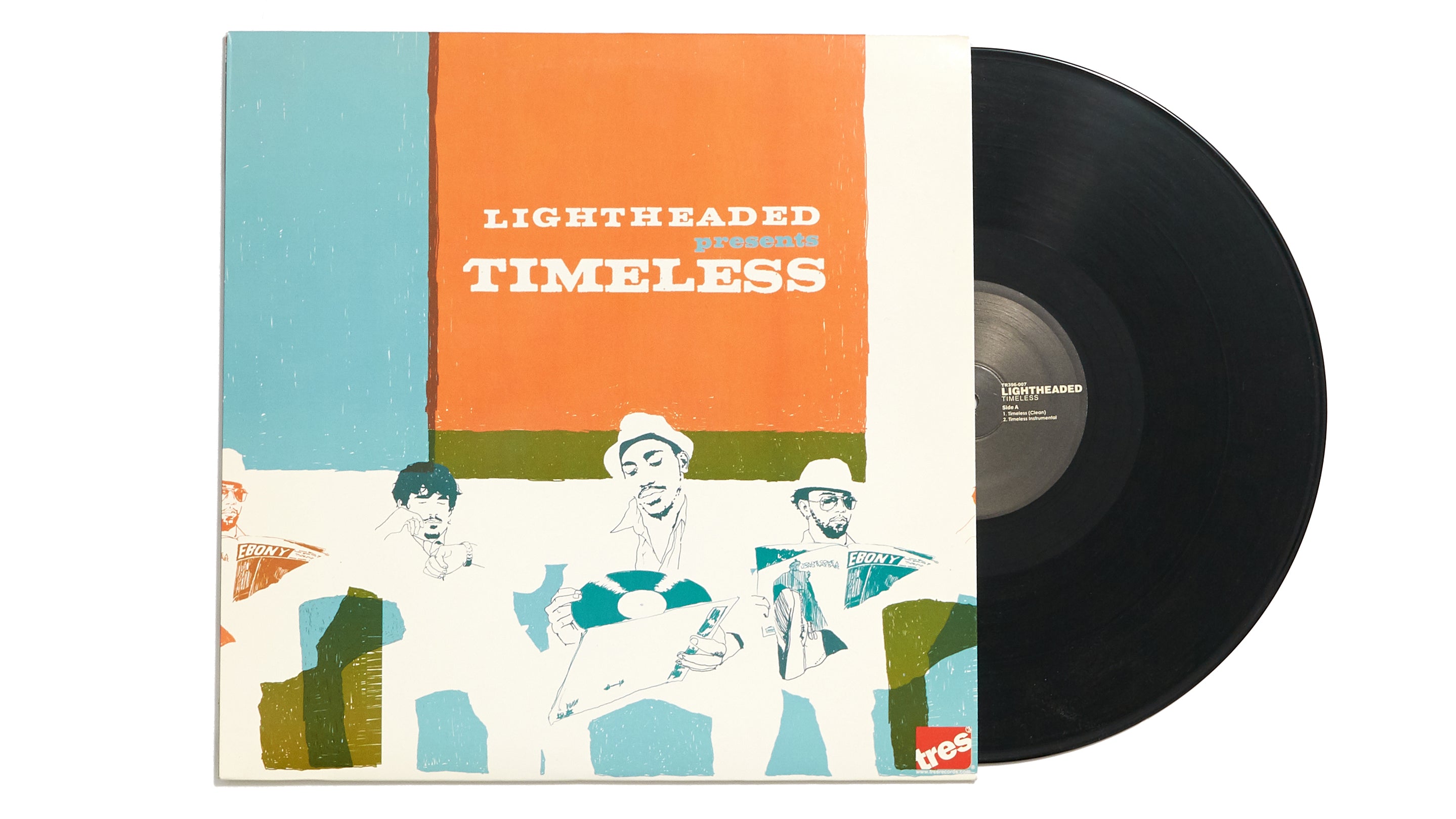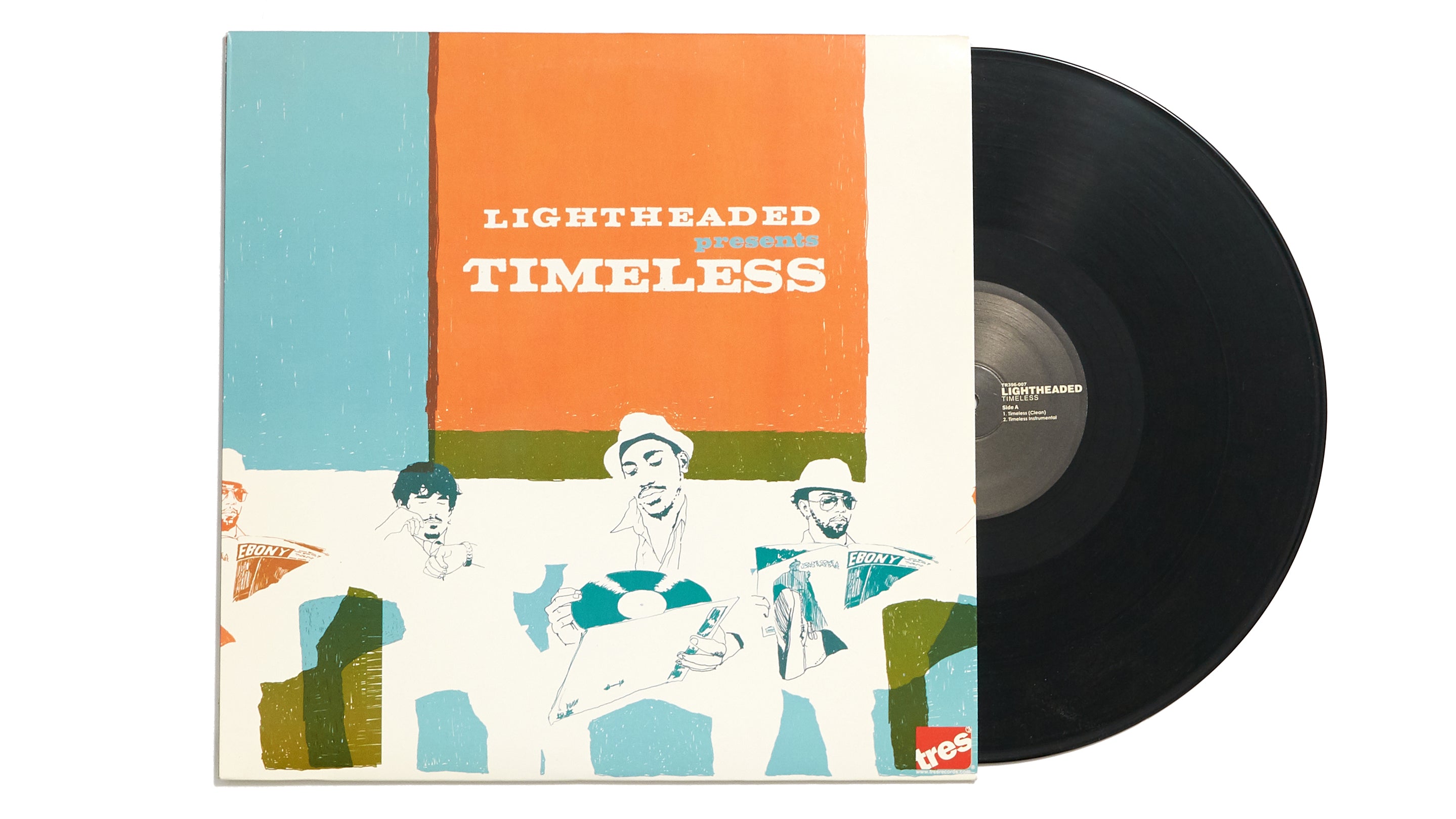 Lightheaded "Timeless" (12")
Live and direct from Portland OR comes the newest artists from Tres Records: Lightheaded.  Already local favorites (alongside groups life Lifesavas and Old Dominion), Lightheaded caught a worldwide buzz on the strength of their 2001 independent debut, Pure Thoughts.  Fresh for 2005, the three-man trio of MC's Braille, Othello, and MC/Producer Ohmega Watts present the first single off of their Tres Records debut Worng Way.
The appropriately titled A-Side Timeless comes in with horns and handclaps that set the stage for the three MCs to blend their old-school party chants and back and forth rhyming to perfection.  A seamless mending of classic styles with an in the present attitude has made this song a favorite amongst the tastemakers and fans who heard it on the KTRS presents: AM Radio sampler.  Ohmega Watts continues his mastery of blending something familiar with what's yet to come on the flip side's soulful banger, Surprise Cyhpher.  Featuring Adam L, Surreal, Sharlok Poems (LA Symphony), Sojourn, and Sivion, this posse cut is destined to be a mix show favorite and dance floor filler.
On the heels of Ohemga's work with Ubiquity Records, Brailles's URB Next 100 acclaim, and Othello's live band projects, the Timeless 12" will give the Hip-Hop world a hint of the direction the boys are headed with their Wrong Way LP due out at the end of summer.   
(Taken from one sheet)
Side A
Timeless

Timeless Inst.
Side B
Surprise Cypher II

Surprise Cypher II Inst.