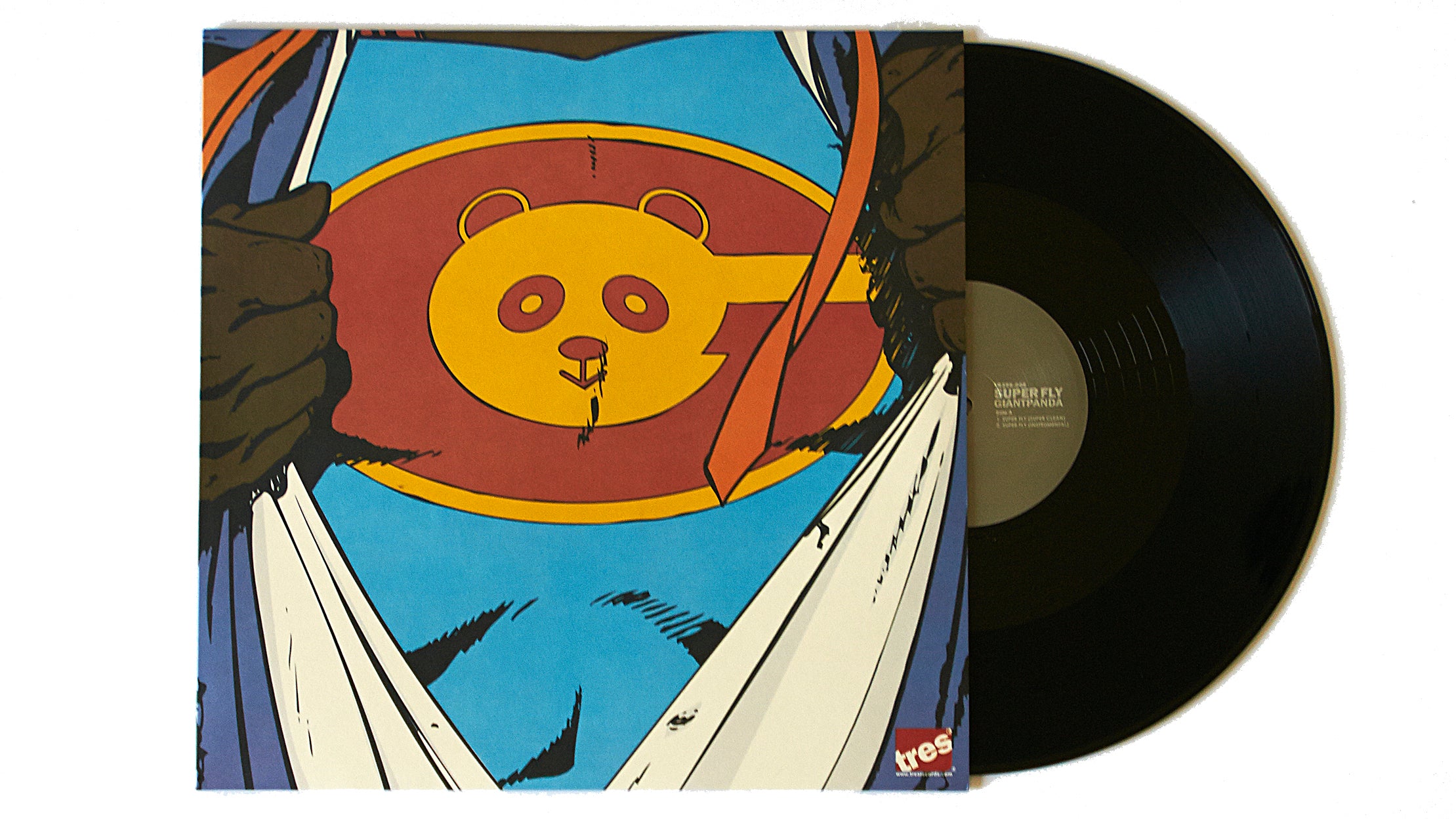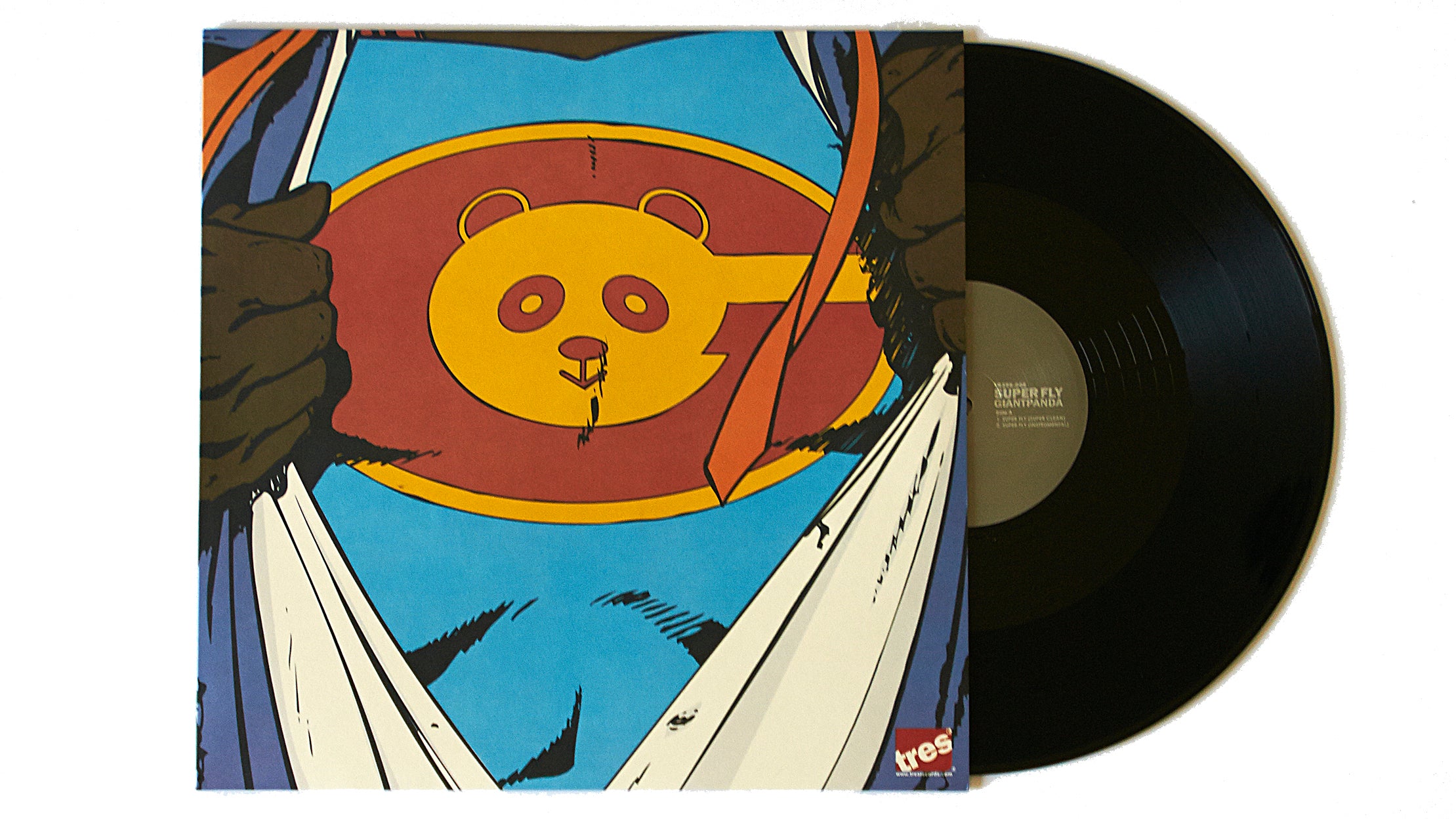 Giant Panda "Super Fly" (12')
Straight out of Los Angeles (via Seattle and Tokyo) comes Giant Panda. The multi-cultural/tongued crew has earned the respect of their peers (PUTS, Cut Chemist, J-Live) and acclaim from the press (URB next 100, XXL's Chairman's Choice column, HHC Single of the Month) with their back-to-basics, no frills approach to making next level Hip-Hop. Already tipsy off the buzz from their first 12-inch "88 Remix"(UKJ 001) and last fall's "With It" (TR369-002), Giant Panda are on the verge of dropping their debut full-length, Fly School Reunion.
The first single off Fly School Reunion is the Thes One (PUTS) produced "Super Fly". Sonically sounding like an 8-bit hip-hop dream, Thes' production gives Giant Panda a futuristic canvas to paint crowd/club/car-rocking rhymes celebrating personal style. The drum driven, eerie keyboard sprinkled b-side "90's", is a remake of the classic A Tribe Called Quest album cut, "Midnight". Giant Panda MC extraordinaire, Maanumental, meticulously rewrites Q-Tip's verse to reminisce about how hip-hop used to be and how it has changed. A sure fire head-nodder for the listener who remembers (or wishes they could remember) the golden era of hip-hop.
With the anticipation for Giant Panda high after their string of singles and their involvement in the Bloquera EP (TR396-003), "Super Fly" will satisfy the hungry listener until Fly School Reunion is finally served this summer.

(Taken from one sheet)

Artist: Giant Panda
Title: Super Fly
Cat#: TR396-006
Format: 12" Vinyl
Condition: New

Track List
Side A
1. Super Fly
2. Super Fly Instrumental

Side B
1. 90's
2. 90's Instrumental